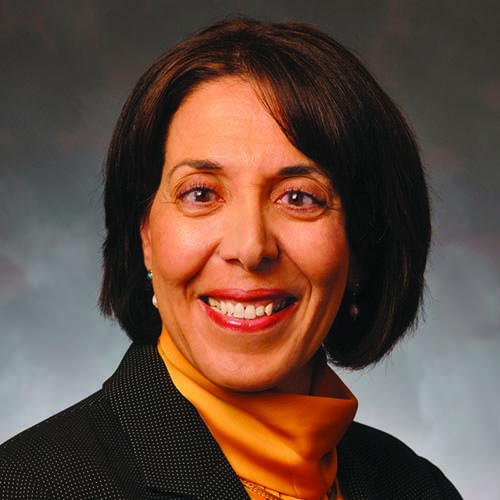 Dr. Nivine Megahed, Ph.D.
President, National Louis University
Dr. Megahed has worked in higher education for over twenty-five years. She has served as a faculty member, a dean, and a president. In addition, she has overseen the administration of operations of multiple campuses for a number of proprietary institutions. Dr. Megahed has demonstrated a track-record of success relative to institutional growth and development. Her passion is building student centered organizations focused on student success and empowering our most underserved to achieve social and economic mobility through education.
Since 2010, Dr. Megahed has served as the 11th president of National Louis University, a 140 year old institution recognized for its leadership in professional preparation, most notably teacher preparation, and for its commitment to closing the post-secondary attainment gap through innovative cost effective scalable models of education.
She earned her bachelor degree in psychology from the State University of New York at Buffalo in 1981, graduating summa cum laude and as a member of Phi Beta Kappa. Her master and doctoral degrees in clinical psychology were earned at the University of Rochester in 1984 and 1987 respectively.
Dr. Megahed has been sought out internationally to present on issues related to the democratization of education, women in leadership, innovation in education and closing the achievement gap. Currently, she sits on the board of New Coast Foundation, Partnership for College Completion, Association of Urban School Leadership (AUSL), and New York Kids Club. She is a member of The Chicago Network, The Economic Club of Chicago and The Commercial Club of Chicago, and a Fellow for Complete College America.