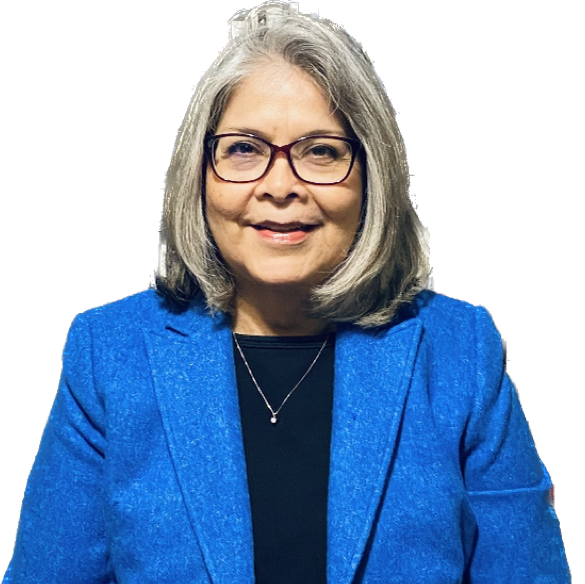 Associate Vice Provost, Faculty Diversity and Inclusion, the University of Texas at San Antonio
Norma Guerra holds a doctoral degree and is trained as a research practitioner in school psychology and holds a faculty role as a professor within the educational psychology department. Dr. Guerra has served in numerous administrative positions throughout the university over her career, including Executive Director of Human Resources Management and Development, Associate Vice President for Administration and Planning, and Director of the university's first student success and retention office, Tomas Rivera Center.
At the College level she chaired the Department of Educational Psychology, was Associate Dean of Faculty Affairs, Associate Dean for Undergraduate Studies and oversaw the opening of the college's Student Success Center.
As Associate Vice Provost for Faculty Diversity & Inclusion, Guerra is a member of the Faculty Success team within Academic Affairs, where she works to advance institutional goals to increase faculty from underrepresented groups and to promote the success of faculty who identify as Hispanic/Latinx by implementing national best practices related to the recruitment, appointment, development, and recognition of diverse faculty. She is the co-chair of UTSA's Inclusive Excellence Advisory Board, and Informal Networking Club to assist tenure track faculty preparing for tenure promotion.
Dr. Guerra has a strong understanding of how faculty success supports student success, as well as a vision for encouraging a climate of inclusion that is so critical to attracting and retaining Hispanic and other underrepresented faculty. Her deep experience in bringing together multiple stakeholders to advance institutional goals involves working closely with colleges, departments, and others to establish practices to support the recruitment, hiring and retention of outstanding diverse faculty at UTSA.