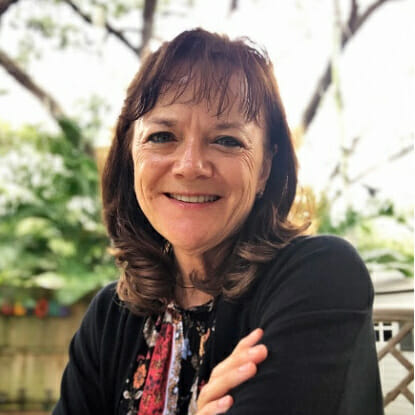 Dr. Patricia "Patti" Helton
Regional Vice Chancellor of Student Success, University of South Florida St. Petersburg
As a first-generation college student, Dr. Patti Helton learned early on that education has the power to transform. As a seasoned leader with over 25 years of experience as a Senior Student Affairs Administrator, Patti serves as the Regional Vice Chancellor of Student Success at the University of South Florida St. Petersburg. Dr. Helton is committed to ensuring transformative learning experiences for all students.
Patti has a deep-rooted commitment to diversity, equity, and inclusion and has actively worked to create anti-oppressive campus climates and cultures for students and colleagues at the institutions that she has served. She oversees co-curricular programs in career services, campus recreation, dean of students' office, enrollment planning and management, health and wellness, housing and residence life, multicultural affairs, student accessibility services, student life and engagement, veteran services and the University Student Center. Prior to her arrival in St. Petersburg, Dr. Helton served as Associate Provost for Student Life and Senior Adjunct Faculty at the University of Denver for 13 years. In this role she developed a culture of care highlighted by Student Outreach and Support and helped conceptualize and create the Center for Advocacy, Prevention and Empowerment (CAPE)—a resource for survivor healing through advocacy and support. Patti began her academic career at Eastern Mennonite University in Harrisonburg, Virginia, where she served as an Assistant Professor of Education, department chair, athletic director, volleyball and softball coach and eventually the Vice President for Student Life. Patti teaches, consults and speaks on student development, social justice and inclusion, leadership, strategic planning, Title IX, and building highly effective teams.
Dr. Helton earned her Ph.D. in Education from the University of Virginia; a Master's of Education in Kinesiology and Health Science from Stephen F. Austin State; and a B.S. in Health and Physical Education from Oklahoma City University.