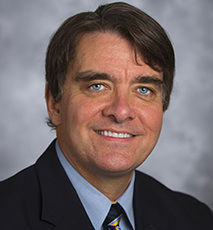 Vice Provost for Enrollment Management, Co-Executive Director of the Undergraduate Project, Emory University
Paul Marthers brings a uniquely experienced, and critically heralded expertise to this book. He currently serves as the Vice Provost for Enrollment Management and Co-Executive Director of the Undergraduate Project at Emory University (2017-2022), where he has also served as Interim Vice President of Campus Life. Prior to joining Emory, Marthers worked at the State University of New York System of 64 campuses as the chief enrollment and student affairs officer, as well as at Rensselaer Polytechnic Institute, Reed College, Oberlin College, Phillips Academy, Boston College, Duke University, and Vassar College. Each of these roles involved managing a high degree of coordination between divisions that are often compartmentalized in higher education, granting him unique insights into how strategic integration of enrollment management, student affairs, and academic affairs can yield significant gains in student persistence by empowering a life-cycle approach to managing student success.
In 2007, The Chronicle of Higher Education named Paul Marthers one of "10 Admission Deans Who Are Shaping Their Field." His nearly 30 articles and book chapters have appeared in publications such as American Educational History Journal, College and University, History of Education Quarterly, The Journal of College Admission, The Journal of Higher Education Outreach and Engagement, Inside Higher Ed, University Business, College Unranked, and Leadership Lessons: Vision and Values for a New Generation. He is the author of a book on the history of women's colleges (Eighth Sister No More) and co-author (with Janet Marthers) of the college guide Follow Your Interests to Find the Right College. A first-generation college graduate, Marthers has degrees from Oberlin College (B.A.), Boston University (M.Ed.), Reed College (M.A.), and the University of Pennsylvania (Ed.D.).