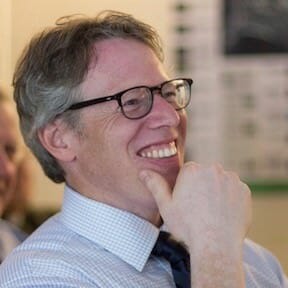 Peter Anderson, Ph.D., ACC
Leadership Coach
Peter is a leadership coach with over 20 years of experience in higher education and broad exposure to academic leadership and faculty governance. He specializes in strategies for a mindful approach to work, life, and a full engagement with work/life balance through emotional intelligence. His long practice in mindfulness is supplemented by modern research in leadership and mindfulness, as well as the understandings and practices of Stoic philosophy.
A humanist and entrepreneur at heart, Peter has always looked for the next challenge. After more than two decades in academia—with publications, local and national awards, and academic leadership experience in higher education and in a global education organization—Peter burnt out. After taking a leave to reflect, Peter retrained to build a consulting and coaching firm that integrates his passion for higher education, people development, mindfulness, and evidence-based emotional intelligence development. His conviction that good, careful inner work can make lives better and more fulfilling has been at the core of his efforts to point people and organizations in the right direction. Building on his skills as a dialogue facilitator (he is a UN Habitat certified facilitator) and his training in conflict resolution, Peter specializes in helping individuals, teams, and organizations notice, engage, and empower emotional intelligence and mindful leadership strategies in order to increase effectiveness, reduce conflict, promote diversity and inclusion, and build healthy relationships within or to our workplaces.
A dynamic and award-winning teacher, Peter offers group workshops, individual emotional intelligence development planning, faculty coaching, and long-term coaching for leaders. Peter holds a Ph.D. in Greek and Latin Philology from the University of Cincinnati. Peter is also a certified Genos EI Practitioner and holds credentials with the International Coaching Federation (ACC) and the Center for Executive Coaching.