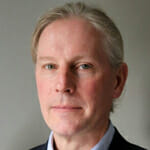 Founder, Sierra Learning Solutions
Rob has worked in the fields of planning, strategy, research, and organizational change and development for over twenty-five years. Rob is an expert facilitator of human process from dyads, to small groups, to large scale retreats and has notable experience with leadership groups, boards, planning bodies, and with strategic and creative solutions.
Rob has served three universities over the past twenty-five years and his work has focused on building institutional capacity and effectiveness through strategy, planning, and innovation. He has direct experience with academic planning, institutional effectiveness, assessment and program review, institutional accreditation, enrollment management to include retention, admissions, financial aid and registrar functions, and sustainability.
Now, as a strategy and innovation consultant, Rob works with clients across many industries but still maintains a core higher education practice. He holds a Ph.D. in Psychoeducational Processes from Temple University. Rob teaches courses in education, the social sciences, and business. He has special interest in design-thinking and innovation management and is a widely regarded speaker and practitioner on those topics.