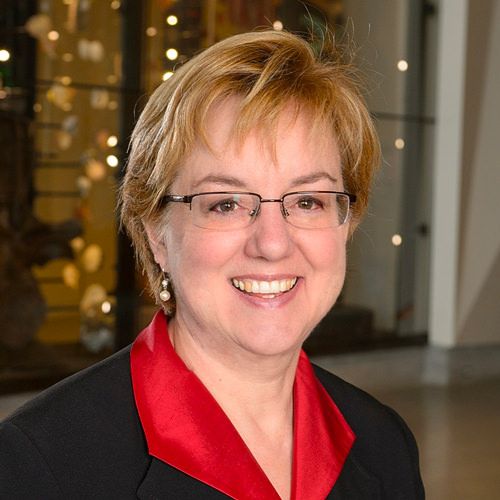 Chief Philanthropy Officer-Campus, University of Utah
In her current role, Sarah oversees annual giving, legacy giving, corporate and foundation relations, student support initiatives, and development for the (non-health) academic colleges and community-facing organizations at the university. She also serves on the leadership team for the University's Advancement program and is engaged in managing the University's $2.5 billion comprehensive campaign, Imagine New Heights. Sarah's appointment in Advancement began September 1, 2019, and she continues to hold the position of Adjunct Professor of Biology at the University of Utah.
For 27 years prior to moving to University Advancement, Sarah was Executive Director of the Natural History Museum of Utah at the University of Utah. Sarah and her team of staff and board developed a $103 million new building, exhibits, and landscape for the Natural History Museum of Utah—the Rio Tinto Center—which opened in 2011. Working in museums since she was an undergraduate at the University of Puget Sound, she received an M.S. at Fort Hays State University, and a Ph.D. at the University of New Mexico, all in biology. Prior to moving to Utah, she was Curator of Mammals at the Natural History Museum of Los Angeles County and held adjunct faculty appointments in the biology departments at USC and UCLA.