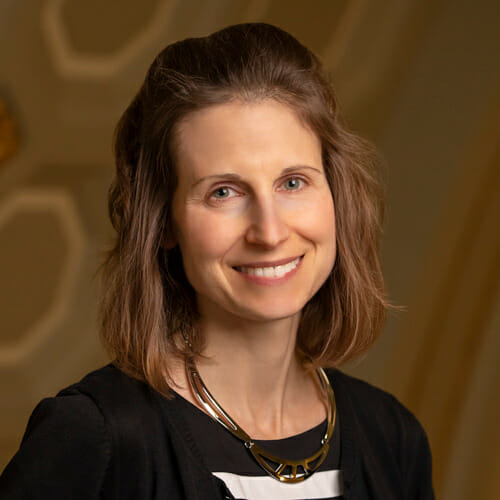 Senior Assistant Vice President for Academic Initiatives & Policies, Office of the Executive Vice President/Vice President for Academic Affairs, University of Illinois System
Sarah brings more than 20 years of experience in industry and academia, and in her current role, she works with the three universities in the University of Illinois system on common academic issues. Her success depends on relationship-building, collaboration, negotiation, and (occasionally) a gift for managing conflict. Sarah also serves as an Adjunct Assistant Professor in the College of Education at the University of Illinois Urbana-Champaign, where she teaches the introductory course on higher education for graduate students as well as a graduate course on student affairs administration. Her research interests include experiential learning and its impact on student learning outcomes, with a particular focus on internships, cooperative education, and apprenticeships. Previously, Sarah held several successive leadership roles at the Urbana-Champaign campus, including MBA admissions, student programs, career services, public engagement, and corporate and international relations. 
Prior to joining academia, Sarah worked in consulting, where she served a rich assortment of diverse clients on various business issues. She also led strategy for an innovative nonprofit organization that aimed to improve leadership in Chicago Public Schools. 
Sarah earned a BS in Finance from the University of Illinois Urbana-Champaign, an MBA focusing on strategy, organizational behavior, management, and marketing from Northwestern University's Kellogg School of Management, and a Ph.D. in Higher Education from the University of Illinois Urbana-Champaign. Sarah has also completed the Leadership Illinois program (a women's leadership development program), where she previously served as the organization's President in 2019. She is past Chair of the United Way of Champaign County board as well as President of the Executive Club of Champaign County. In her "free" time, she enjoys reading, learning, and traveling.