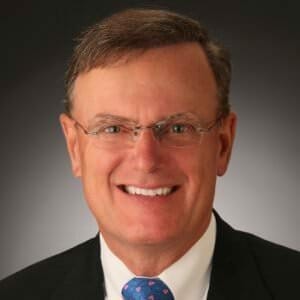 Consultant, Franke Associates
Terry Franke is a strategic consultant, certified executive coach, and consultant/trainer with expertise in the not-for-profit world as well as large corporations. Franke started his career at Lawrence University, worked as a Commercial Banker for Continental Bank, and spent most of his career at Hewitt Associates, a top human resources consulting firm where he was a senior partner.
Franke has helped numerous organizations create visions of the future and map strategy to realize those visions. An accomplished curriculum developer and executive-level trainer and coach (certified through The Newfield Network), Franke created and hosted the Hewitt Associates monthly talk show and has been at guest expert on broadcast interview shows. He has been a guest speaker at two recent Association of Governing Boards conferences. The March/April 2014 edition of Trusteeship Magazine contains an article by Franke: "Needed: A New Style of Leader for the New Era." He was also a contributing author to the recently published Effective Board Chairs: A Guide for University and College Chairs (AGB Press).
Numerous board positions reflect his leadership and management talents. Franke is the former chairman of the board of trustees at Lawrence University. Since joining the Board in 1993, he has served under three Presidents and as a board chair under two. In 2013, he helped lead the search for a new president. He has conducted extensive research on University and Board leadership, transition and board governance. He is on the Board of Writers Theatre, Glencoe, IL. He has also served on the Advisory Council of the Lake Forest Graduate School of Management and the Client Advisory Council of investment consulting firm Hewitt Ennis/Knupp. Other Board service includes American Hospital Association Mutual Funds, the Juvenile Diabetes Research Foundation, and the Boy Scouts of America Chicago Chapter.
Franke holds an MBA in finance from The Kellogg School at Northwestern University and a BA in history from Lawrence University.