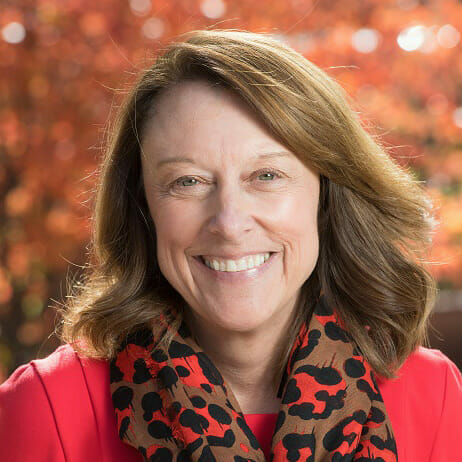 Head of Practice for Leadership, Academic Impressions
Therese has been in higher education for over 25 years, with experience in academic affairs, student affairs, development, and operations. Following her purpose to help others grow and develop, Therese draws upon the work of such thought leaders as Meg Wheatley, Kouzes and Posner, Angela Duckworth, and Jim Collins to guide her work. It is Therese's belief that we can all continually grow and enhance our ability to lead others.
Her professional experience includes building a center focused on First Year programs for the University of Northern Colorado; implementing the first Student Support Services (TRIO) program for Aims Community College; creating professional development programs for the Alumni Association at Colorado State University; and the development and facilitation of the Supervisor Development Program at Colorado State University.
In addition to her roles in higher education, Therese worked as a consultant to the Gallup Organization for four years. In her role with Gallup, she facilitated workshops, webcasts, and courses on utilizing and implementing a strengths-based philosophy. She is a Gallup-certified Strengths Educator and has facilitated countless sessions on how to interpret and utilize the Clifton Strengths Finder assessment.
Therese comes to Academic Impressions as Head of Practice as a result of a long-standing relationship with AI to facilitate trainings exploring leadership development through foundational strategies in order to enhance individual and team effectiveness. Using a positive psychology framework, her sessions focus on strategies to grow and contribute our best to our teams, departments, colleges, and institutions. Common themes in Therese's webcasts and bootcamps include strategies for creating vision, dealing with change, enhancing levels of trust, and building resilience.
In addition to developing and facilitating various programs, Therese uses coaching to help individuals and teams grow and develop. Her coaching is grounded in the belief that we all can grow to be the best versions of ourselves by focusing on the positive experiences, as well as by learning from the challenges in our lives.
Therese has a Bachelor's Degree in Human Development and Family Students, a Master's in College Student Personnel Administration, and a Doctorate in Higher Education Leadership.