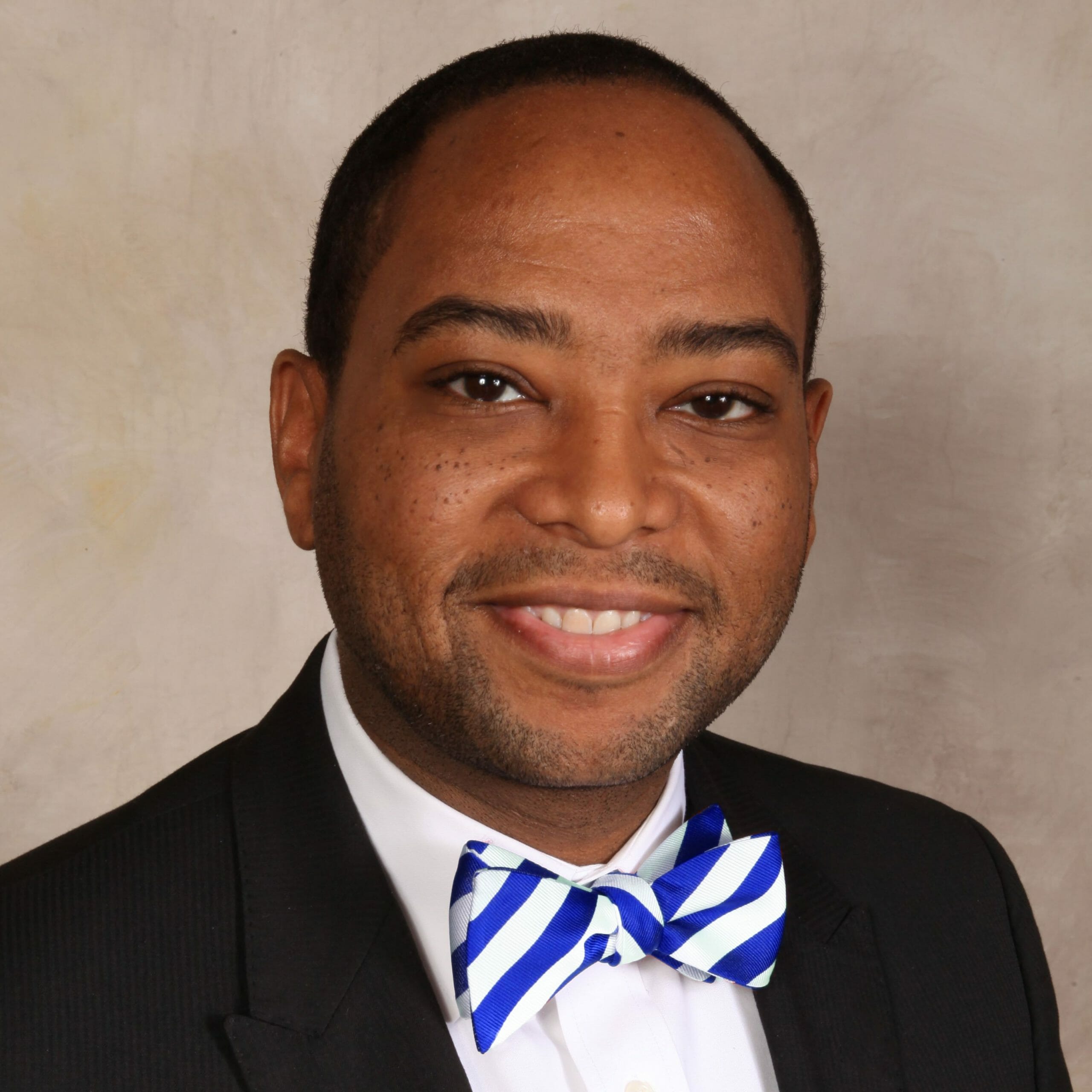 Assistant Vice Chancellor for Special Projects/Interim Executive Director for University Career Services, University of North Carolina, Chapel Hill
Dr. Tierney J. Bates has established himself as a higher education leader, speaker, fundraiser, networker, and career coach. With 20 years in higher education, he has progressed from entry level student affairs to senior level administration. He has worked in higher education providing leadership, vision, and responsibility for strategic initiatives/solutions in student affairs/services, diversity and inclusion, career services, enrollment, and fundraising. He has worked previously in his career at Virginia Union University, North Carolina Central University, University of Louisville, University of Tennessee, and Bowling Green State University.
Dr. Bates is from Cleveland, Ohio and received his Bachelor of Arts in Mass Media Communications with a minor in African-American History from the University of Akron, his Master of Arts in Higher Education Administration from the University of Akron, his MBA from Bryan College, and his Doctorate degree from Spalding University. Dr. Bates is a member of Phi Beta Sigma Fraternity, Inc., the National Association of Student Personnel Administrators (NASPA), the American College Personnel Association (ACPA), the National Black MBA Association (NMMBAA), Southern Association of College Student Affairs (SACSA), National Association of Colleges and Employers (NACE) 100 Black Men of Triangle East, and a Prince Hall Mason.
Some of his honors and awards include the following:
Founder of the University of Tennessee Black Issues Conference going on 15 years.
Chancellors Citation Award at the University of Tennessee
Knoxville Business Journal Top 40 under 40 award
Two Provost Faculty Favorite Awards at the University of Louisville
Who's Who in Louisville 2014 and 2016.
American Express Emerging Leader Award
Named by Urban Voice Magazine 2010 Upcoming Leader
Inaugural Nashville New Leaders Council 2013 Fellow
Co-author in two different publications on Fundraising for Diversity
2018 Higher Education Leadership Foundation Cohort Fellow
Center for Minority Serving Institutions 2019 Aspiring Leaders Presidential Fellow Program at the University of Pennsylvania
Served on six major community and company boards including:

McKinney Company
Public Building Authority appointed by the Mayor of Knoxville, TN
Tennessee Theater
National Urban League
United Way