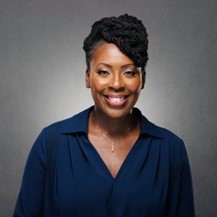 President & CEO | Prolific Akidemik Inc.
Tiffany D. Brewer, Ed.S, Ph.D touts a professional career that has been a mixture of leadership positions within nonprofit social service organizations and higher education institutions. She possesses greater than 20 years of experience as a Leader and Educator in the areas of Diversity, Equity, Inclusion, and Cultural Competence. In addition to designing and facilitating training curriculum Tiffany's experiences include building strategies to support the recruitment, retention, and inclusion of diverse groups within education, human service, and corporate environments.
Tiffany was the inaugural Chief Diversity Officer for Prairie State College where she was the Dean of Equity & Inclusion and Title IX Coordinator. She spent the last 7 years supporting large-scale organizational change initiatives centered around improving the retention and success of diverse populations, as well as ensuring gender equity in educational programming. One of her most recent professional accomplishments was securing a multi-million dollar grant to further the institution's workforce equity programming, designed to increase diverse representation in high-wage yielding occupations.
Tiffany holds a Doctorate of Higher Education Leadership (Ph.D.) from Indiana State University and is an adjunct faculty member for the Master's in Student Affairs Leadership program. Tiffany graduated Magna Cum Laude with an Ed.S in Organizational Leadership from Liberty University. She was the recipient of the NAACP Woman of distinction award, for her commitment to addressing adverse pregnancy outcomes for African American women. Tiffany holds a Master's degree in Social Science from the University of Chicago and a Bachelor's in Psychology from Howard University. She resides in the Chicago land area with her husband and three sons. Outside of work, Tiffany enjoys spending time with family and friends, the occasional travel, and watching sports.