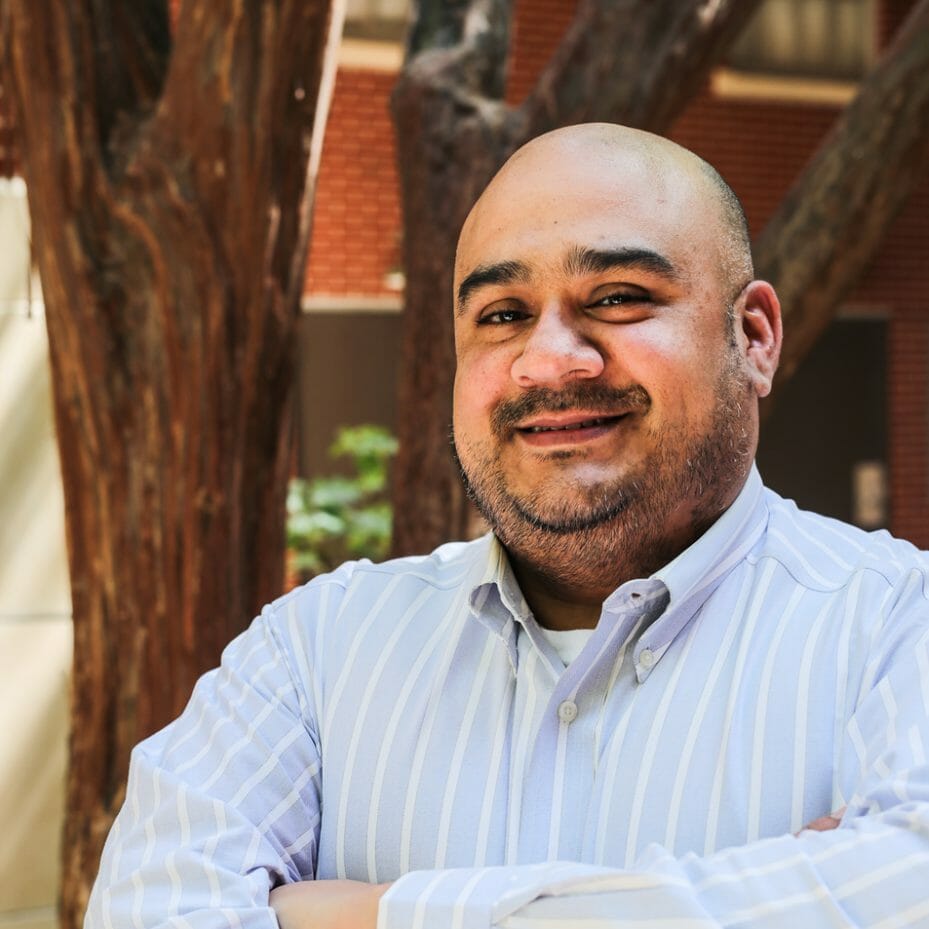 Zaragosa "Mito" Diaz-Espinoza
Compliance and Equity Program Manager, Waco Family Medicine
In his previous role as Case Coordinator in the office of Equity, Civil Rights, and Title IX at Baylor University, Mito assisted individuals through the reporting and resolution processes while serving as a support resource. He has worked in various areas of higher education including admissions, academic advising, diversity programs, leadership, and civic engagement. Mito is a dynamic presenter with key experience on topics specific to first-generation college students, from the experiences of Latina/o/x students, to diversity, equity, and inclusion topics, as well as masculinity issues.
Mito is an active member of professional committees and the Waco community. At Baylor University, Mito serveds on the Latinx Student Success Initiative and on the advisory boards for the First in Line program, which supports first-generation college students, and the Diversity Abroad Program. He is was also a part of the Black Faculty and Staff Association and an officer for the Baylor Latino Alumni Alliance. His passion for working directly with students motivateds him to serve as both the advisor to the Hispanic Student Association as well as an instructor of the Avanzando Through College program.
Mito earned his undergraduate degree in History from Texas A&M University and his Master's degree in Higher Education & Student Affairs from Baylor University. He earned his Ph.D. in Higher Education Administration from the University of Tennessee, Knoxville, where his dissertation research investigated the motivations of first-generation Latino men to pursue college degrees.