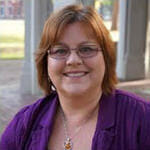 Elizabeth Coghill
Director of the Pirate Academic Success Center, East Carolina University
Dr. Elizabeth Coghill is responsible for the establishment and development of the university learning center, including scope of services, new academic support initiatives, program evaluation and assessment, training, national certification, and accreditation. Dr. Coghill currently serves as the President of the National College Learning Center Association's regional affiliate, the Southeastern College Learning Center Association.
Dr. Coghill's research interests include academic success and advising, retention, persistence, and graduation of special populations including students of color, first generation, economically disadvantaged, and military affiliated students. In addition, Dr. Coghill has been an advocate for Universal Design for Learning (UDL) in higher education environments.
She has had over twenty-five years' experience in higher education, business, and job training, serving at Purdue University and Valdosta State University in healthcare marketing and as a Vice President of a Georgia-based service provider of the JTPA job training program. Dr. Coghill holds a doctoral degree in Educational Leadership from East Carolina University, Masters in Public Administration from Ball State University, and two Bachelor of Arts degrees in Political Science and Public Relations from Purdue University.