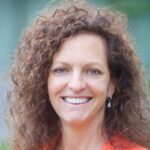 Jackie Leibsohn, Ph.D.
Professor Emeritus, Licensed Psychologist, Consultant
Dr. Leibsohn received her Ph.D. in Psychology in 1989 and has been committed to the mental health and addictions field since then. For the past 30 years, she has been a tenured professor, chair, and program director in the Seattle University Counseling program and in private practice. She recently received the title of Professor Emeritus. Dr. Leibsohn has written two books with accompanying videos (Basic Counseling Responses and Basic Counseling Responses in Groups), and she also consults with organizations to improve personal and professional wellbeing.