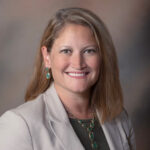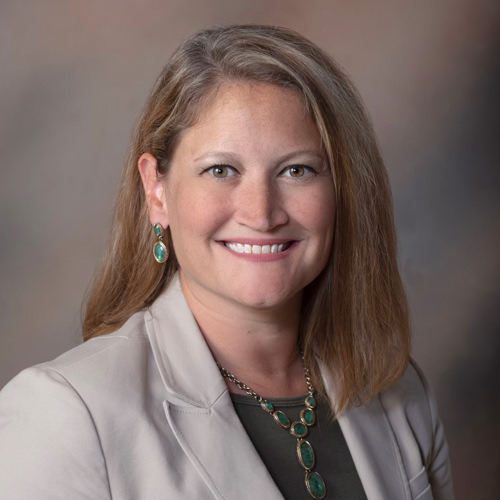 Marie Hansen, J.D., Ph.D., SHRM-SCP
I engage and empower leaders at all stages with wisdom and tools that instill confidence and focus in order for them to achieve quantifiable success throughout the evolving circumstances of their careers, their organizations, and those they lead.
Marie Hansen is a dean, executive coach, leadership consultant and attorney with over 22 years' experience in higher education.  Her career has included work with higher educational faculty, staff and leaders at all levels.  She currently oversees 120 full and part time faculty and professional staff.  She has created leadership training for external and internal constituents (corporate training), worked on several grants, and led strategic planning and mentoring programs.  She has taught in the disciplines of business, criminal justice, law and organizational behavior.  As a coach, she enjoys helping guide individuals aspiring to leadership roles and those with many years of experience as leaders set career goals and achieve quantifiable success in the higher education environment through application of social and emotional intelligence and leadership principles.
As a social and emotional intelligence certified coach through ISEI (Institute for Social and Emotional Intelligence), Marie helps faculty, staff and leaders broaden their self-awareness to augment their own development.  As a coach, she listens, supports and encourages growth in all emotional intelligence areas in order for clients to understand themselves and be inspired.  Her coaching is informed through the lens of positive psychology.  In her own doctoral research and experience with those (particularly women mid-level managers) dealing with imposter syndrome, she finds great value in using mindfulness as part of her coaching.  Further, she emphasizes the use of tools related to: growing resiliency, organizational awareness, interpersonal effectiveness, conflict resolution, influencing skills, building trust, catalyzing change, and inspirational leadership to guide many of her coaching clients.  
Marie is a life-long leader who holds a Ph.D in Organizational Leadership from The Chicago School of Professional Psychology, a JD from the University of Maine School of Law, and a B.A. in Political Science from the University of Maine.  Also, she earned certificates in education leadership from Harvard University and master level of portfolio assessment from DePaul University.  Further, she holds certifications from the Institute for Social and Emotional Intelligence (ISEI) as a Social and Emotional Intelligence Coach; the Society for Human Resource Management (SHRM) as a Senior Certified Professional; and the American Council on Exercise (ACE) as a Personal Trainer and Barre instructor.  Additionally, she serves as Vice Chair of the Board of Trustees and Chair of the Academic Committee at The Chicago School for Professional Psychology; on the Board of Directors for the Maine Criminal Justice Academy; and as a consultant to review military and business experience for academic credit through the American Council for Education.