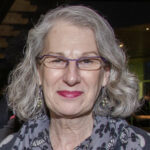 Mary Spilde, Ph.D.
Faculty Coach, Leadership Coach
Mary Spilde is a coach and consultant with over 30 years' experience in higher education. She has extensive experience delivering leadership and organizational development programs. Mary consults with colleges and non-profits to develop emotionally intelligent and results-oriented organizations. Her consulting work includes engagement with boards of trustees, presidents, and senior leadership teams to clarify roles, align priorities, and to create the conditions where people can do their best work.
Mary's passion is developing the next generation of higher education leaders. She taught Adaptive Leadership in the Oregon State University Higher Education doctoral program for five years and leads leadership development programs at the state and national level including the League for Innovation Executive Leadership Institute and the American Association of Community Colleges New CEO Academy.
She teaches workshops on Emotional Intelligence, Adaptive Leadership and Resilience.
Mary coaches individuals at all levels in colleges including faculty and executive leadership. Drawing from research on emotional intelligence, positive psychology, appreciative inquiry and resilience she comes to coaching believing that individuals are creative, whole human beings with multiple roles, and capable of arriving at their own answers and best course of action when prompted by questions and deep listening. As a coach she is a thought partner and champion for the client. She holds space for clients to identify what they really want short and long-term, strategies for accomplishing results, and accountability for action. Curiosity, deep listening engagement, and support are cornerstones of her coaching approach.
Using the concepts from emotional intelligence of self-awareness, self-management, social awareness, and relationship management, Mary assists clients to discover their life purpose, explore how they show up in the world, and how to take concrete action steps to side-step self-imposed barriers and create solid relationships and alliances. Learning from the research on resilient practices such as mindfulness, connection, the power of story, and gratitude, she partners with clients on self-care to avoid stress and potential burnout.
Mary worked in community colleges starting as a faculty member, then moving into administration culminating in 16 years as President of Lane Community College in Eugene, Oregon. She holds a Bachelor's degree in business and social systems, and a law degree from the University of Edinburgh, Scotland, and a Master's degree in adult education and her Doctorate in post-secondary education from Oregon State University.