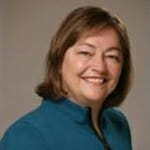 Mary Pahissa Upchurch
Senior Partner, Gray Associates
Mary Upchurch leads Gray's relationships with educational leaders from a diverse range of institutions representing all sectors and sizes, including state-wide systems such as Kentucky State.
Mary's background includes more than 25 years of management experience with AT&T, where she led Consumer Strategy and key positions in Product Marketing, Operations, and Customer Care. She was named AT&T's Catherine B. Cleary "Woman of the Year."
Her work with Gray includes institutional strategy development, market location, segmentation, and program portfolio analysis, including new program identification, assessment of current program market vitality, program economics and offer optimization. She specializes in facilitating the critical engagement processes needed to support various governance models and ensuring transparency of process for institutional alignment and success. Her prior experience in successfully navigating public and private stakeholder participation for the benefit and improvement of outcomes added to her depth of skills in working with cross-functional teams, respecting different perspectives and facilitating an aligned outcome.
Mary currently chairs the Advisory Board of Arizona State University's Morrison Institute for Public Policy. She is a member of the Board of Directors for Fresh Start Women's Foundation and its Nominating & Governance Committee and also served two terms as its board chair. Mary is a member of Charter 100 Arizona, and is a past member of Greater Phoenix Leadership, serving as co-chair of its P-20 Education Committee.
Mary holds a Master of Science in Management degree from Purdue University. She received a Bachelor of Arts degree in Organizational Communications from Rollins College, graduating with high honors.