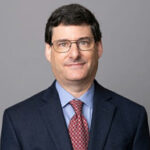 Steve Probst
Senior Partner, Gray Associates
Steve has worked with more than 100 higher-education institutions, bridging the perspectives of faculty, administrators, trustees, and other stakeholders. He leads engagements with colleges and universities to assess current academic programs and identify new ones, evaluate potential new geographic markets and campus locations, improve curricular efficiency, and address other strategic, enrollment, and financial challenges. He uses his distinctive skills in creating, interpreting, and helping decision-makers use data about student demand, employment outcomes, competition and trends at other institutions, and instructional economics in order to reach shared understandings of their situations and agreement on important decisions.
Before joining Gray Associates, Steve consulted in the motor vehicle and transportation industries, and on supply chain management strategy in other industries. This work included engagements in Europe and Asia as well as North America, and it also included related work in management training and as an interim executive at client companies.
Steve has a Masters in Management, with Distinction, from Northwestern University's Kellogg Graduate School of Management, and a bachelor's degree from M.I.T.