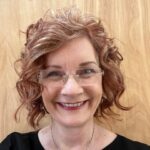 Sue Hodges Moore
Retired higher education administrator & former Chief Strategy Officer, Ball State University
Sue Hodges Moore has dedicated her 45-year career to improving lives through public higher education. She served at a comprehensive university in a major metropolitan area, a major urban research university, a rural research institution, a community and technical college system, a fledgling virtual university, and a statewide coordinating board.
Just prior to her retirement in December 2021, Sue served as the first Chief Strategy Officer at Ball State University. In this role, Sue led the development of a new strategic plan for the University and supported and tracked the plan's implementation. She also assisted divisions, colleges, and units with developing and successfully implementing their own individual plans, while ensuring that those plans aligned with the University's priorities. In addition, Sue oversaw the Offices of Institutional Research and Decision Support, Community Engagement, and Inclusive Excellence.
Prior to her tenure at Ball State, Sue dedicated nearly 40 years of her higher education career to the people of Kentucky. Sue began that career at her alma mater, Northern Kentucky University, where she returned as a vice president in 2005. Just prior to moving to Ball State in 2018, she served as NKU's Senior Vice President for Administration and Finance, with responsibility for strategic planning, institutional research, human resources, facilities management, information technology, business operations, budget and finance, policy administration, and enterprise risk management. Before NKU, she held senior leadership positions at the Kentucky Council on Postsecondary Education, including Executive Vice President and Interim President. Sue held previous leadership positions in planning, budget, and institutional research at East Carolina University and the University of Louisville.