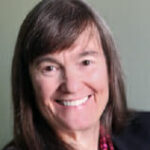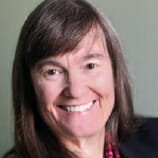 Susan C. Turell, Ph.D.
In higher education for 30 years, Susan brings a passion to her work for supporting people and designing and implementing effective processes. She served in leadership as a department chair, associate provost, dean, and provost. She also brings her training and practice as a psychologist to synthesize best practices and approaches in a new paradigm about what it means to be an effective leader in 21st century higher education.
Her portfolios have included not only academic colleges and departments, but also international programs, advising, registrar, career services, grants and sponsored programs, faculty teaching and learning centers, assessment of student learning, TRiO grants, and support for students with disabilities. She has been instrumental in the creation of innovative programming, centers, and curricula. A seasoned administrator who is a teacher at heart, Susan welcomes the opportunity to share her learnings with new, aspiring, and seasoned leaders to strengthen their leadership skills, encourage their optimism, and support their vision for new possibilities.
Prior to serving in higher education administration, Susan taught for 16 years in women's studies and psychology, including areas of overlap. This laid the foundation for her ongoing commitment to working with others to create institutional-level change toward equity and inclusion, via an anti-racism lens.
Susan earned her Ph.D. and M.Ed. in Counseling Psychology from the University of Houston, and her B.A. in Plan II (Honors Program) from the University of Texas-Austin. She has worked at regional comprehensive universities in both large and small state systems, including some that are unionized, and at a private religious university.