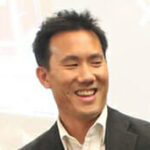 Tedd Vanadilok
Director of the Center for Student Involvement, Santa Clara University
The Center for Student Involvement provides opportunities for students to explore leadership opportunities, try new experiences, continue pursuing current interests, gain valuable skills, learn about themselves, and meet others. In his role within the center, Tedd is responsible for staffing, strategic planning, budgets, risk management, contracts, and policies. He is also the advisor to the Associated Student Government (ASG).
Prior to Santa Clara, he worked at Northwestern University and Duke University in Multicultural Student Affairs providing support and advocacy for students of color––and particularly for Asian Pacific Islander and Desi American students––as well as developing programs focusing on diversity and inclusion. For seven years at Northwestern, Tedd oversaw the Asian/Asian American Student Affairs office which provided welcoming spaces for APIDA students, offered programs and events to explore identity and network with mentors and alumni, advised APIDA student organizations, and encouraged civic engagement and social justice activism.
From 2002 to 2015, Tedd was part of the Midwest Asian American Students Union (MAASU) first as the executive director for a few years, then as a member of the board of advisors. MAASU is an expansive network for APIDA students across the Midwest to explore identity, engage in activism, and gain support in career development. Tedd received his Bachelor of Arts in Psychology and Master of Science in Higher Education Administration from Northwestern University. In addition, he received a Master of Arts in Sports Management from Ohio State University.