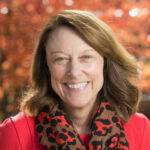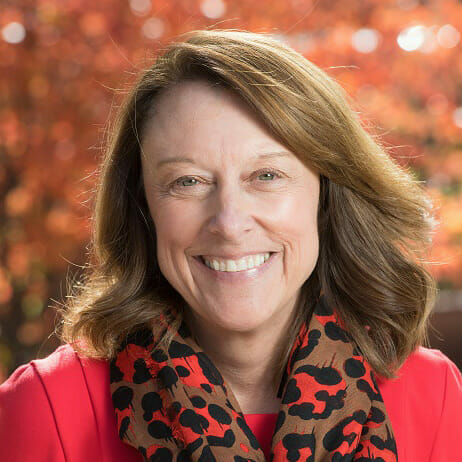 Dr. Therese Lask
Talent Development Specialist, Colorado State University
Dr. Therese Lask has held a variety of leadership positions in higher education throughout her 27-year career. Her experience ranges from working in private, public and community college with roles in Student Affairs, Academic Affairs, Development, and Operations. From a variety of roles and experiences, Therese has followed her purpose of helping individuals to grow and develop.
After working an assistantship for Residence Life at Colorado State University and in Student Activities at the University of Denver, Therese took a position as Director of New Student Orientation at the University of Northern Colorado. In this position, Therese re-designed all the orientation programs including launching a two- day program for first year students; developing a one- day program for transfer students and non-traditional students; and launching a video orientation program for out of state students in Hawaii. In addition, Therese developed a two-credit class for orientation leaders, with a focus on leadership development. Her role shifted to the development and supervision of a new student center, where she was responsible for new student orientation, academic advising for approximately 1000 undeclared students, and providing support for the 1000 students on academic probation. In this role, Therese developed and launched a First Year Experience class for all undeclared students; a First Alert response program to aid retention; and advocated and passed a mid-term grade policy for first year students. For her work at the university, Therese received the "Outstanding Women's Leadership" award for her service to campus.
After leaving the University of Northern Colorado, Therese accepted a position launching the first Student Support Services (TRIO) program for Aims Community College. The institution had been awarded a grant for $1.2 million to serve first generation, low income students and students with documented disabilities. As the first director, Therese was responsible for implementing every aspect of the program: selection of staff; development of all programs and services; and reporting of meeting program objectives to the Department of Education. In her eight years as director, the Student Support Services Program achieved program objectives, achieving an average 75% retention of all students while the college had an overall retention of 50%. Due to the program's success, Therese presented at numerous conferences, including Council for Opportunity in Education National Conference, First Year Experience National Conference, and numerous regional conferences.
As a result of her work with the Strengths Finder assessment for students participating in the Student Support Services Program, Therese was hired by the Educational Services division of Gallup to help various student programs implement this tool in their programs. Her role included the monthly facilitation of webinars; development of a strengths- based workbook for students; and the development and facilitation of a class to guide educators on strategies to use this tool. Therese is a certified Gallup Strengths Educator and has written a book on strengths development "Your Life as a River".
At Colorado State University, Therese was hired as Senior Director of Engagement for the Alumni Association. Overseeing engagement for approximately 200,000 alumni, Therese implemented a series of programs and services aimed at the continuation of learning. Programs developed included: a monthly webinar series featuring campus experts; a student leadership conference facilitated by alumni; and a career services program featuring career counseling and a job search platform for posting and searching for positions.
In her current position, Therese develops and facilitates leadership development classes for faculty and staff at Colorado State University. In this role she helps individuals and teams learn a variety of theories and approaches to leadership. In addition to coaching and facilitating workshops and classes, Therese prepares custom sessions on the topics of change, strategic planning, and team effectiveness for all departments on campus.
Throughout her career, Therese has been in roles to help individuals achieve their best, through advising students, supervision of staff, and coaching university faculty and staff. Therese has a bachelor's degree in human development, a Masters in College Student Personnel from Colorado State University, and a PhD in Higher Education Leadership from the University of Northern Colorado.