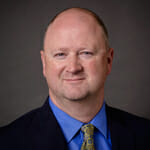 Dr. Todd Queen
Dean, LSU College of Music & Dramatic Arts, Penniman Family Professor of Music
Todd's unique combination of teaching, directing and performing experience has allowed him to travel the world as an educator, stage director, singer and arts leader. In 2011, he co-founded Opera Orvieto, a three-week summer intensive Italian operatic experience, where he served as Artistic and Stage Director. In 2016, Opera Orvieto merged with Operafestival di Roma, where Todd currently serves as Executive Director.
Prior to his appointment at LSU, Todd served as Professor of Voice and Chair of the Department of Music, Theatre and Dance in the College of Liberal Arts at Colorado State University. In 2012, he was the catalyst in forming the LEAP (Leadership, Entrepreneurship, Arts Advocacy and the Public) Institute for the Arts at Colorado State, an interdisciplinary academic unit that houses both an undergraduate minor and graduate program in Arts Leadership and Administration. He joined the CSU voice faculty in 2001 as Assistant Professor of Voice and Director of Colorado State Opera Theatre.
Todd earned the DMA and MM degrees from the Eastman School of Music after completing his undergraduate degree at Brigham Young University. His voice students have been selected for competitive young artist programs in the United States and abroad. Former students are currently attending top-tier conservatories and graduate schools and have placed in the district and regional finals of the Metropolitan Opera National Council auditions. He served as Artistic Director of Opera Fort Collins from 2004-2011.
Throughout his professional career, Todd has produced and directed more than 60 opera and musical theatre productions. His performing career included faculty and guest recitals, master classes, and solo engagements with international and regional opera companies, orchestras, choruses, and concert series. He has sung with East China Normal University, Operafestival di Roma, Rochester Philharmonic Orchestra, Sacramento Opera, Fargo-Moorhead Opera, The Fargo-Moorhead Symphony, Opera Fort Collins, and Fort Collins Symphony.