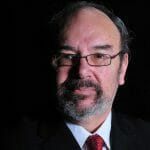 William Rothwell, PhD.
Professor of Workforce Education and Development, Penn State College of Education
In his current capacity, William teaches graduate courses in Organization Development and Change and oversees Ph.D. dissertations in Workforce Development. Among his recent books are Workforce Development: Guidelines for Community College Professionals (2020), Increasing Learning & Development's Impact Through Accreditation: How to Drive-Up Training Quality, Employee Satisfaction and ROI in Workplace Learning and Development (2020), and Community College Leaders on Workforce Development (2017). Before arriving at Penn State in 1993, William had nearly 20 years of work experience in human resource management in business and in government.