Build an initiative to foster resilience in your students and prepare them for academic success.
Due to the shift in attitudes surrounding mental health, students are increasingly seeking out on-campus counseling services to mitigate academic and social pressures associated with college life. To ease the burden on counseling centers and help students cope with high intensity stressors, forward-thinking institutions are launching innovative, evidence-based resilience-building initiatives to support students in acquiring the mental fortitude for success in all areas of collegial life. 
Join us for a unique and interactive learning experience to learn crucial considerations for successfully building and launching academic or co-curricular student resilience programs. During this two-day program, we will dive deep into the nuts and bolts of: 
Important considerations for incorporating co-curricular

 

resilience initiatives

 

Training

 and engaging faculty and staff

 

Resilience teaching strategies, including 

tried and tested

 course activities

 

Fostering a strengths-based resilience program

 

Assessing your current campus context and strategizing next steps

 
View our agenda outline for more details about the individual sessions. 
Due to the interactive design of this conference, you will not only have the opportunity to gain rich knowledge and evidence-based research from our speaker panel but also have the chance to engage in activities and lesson plans used by our experts on their own campuses, in both academic and co-curricular spaces. Our speakers will provide you with the proper guidance, tools, and training resources you need to design and initiate a successful resiliency building program on your own campus. 
Who Should Attend
This training will be highly valuable for: 
Those interested in learning all about the benefits of resilience-centered programming models

 

Those who want to study and practice the s

teps

 of implementing resilience programs in their academic curriculum or in non-academic learning spaces.    

 
Directors of Counseling Centers, Health & Wellness Educators, Faculty, Academic Leaders, Student Affairs Leaders, and Athletic Directors are all strongly encouraged to attend. 
Bring your team and save!

Agenda
Your registration fee includes full access to all conference sessions and materials, breakfast, lunch, and access to the networking reception on Thursday, breakfast and lunch on Friday, as well as refreshments and snacks throughout the conference.
Day One
8:30 a.m. – 5:30 p.m.
Framing Resilience in the Context of Student Mental Health
In this opening hour, you will better understand the definition of what resilience is and is not in the specific context of student mental health in higher education and adverse childhood experiences. The framing of resilience will help you prepare for the sessions where we will begin to design and plan resilience initiatives. After this session, you will be able to effectively define and explain resilience in this context.
---
Considerations for Incorporating Resilience Initiatives in Co-Curricular Programs
Our expert panel will share a brief historic overview of how their institutions came to the realization that led them to incorporate resilience initiatives in their co-curricular programs. They will share a variety of resources and tools that they developed organically to launch their resilience efforts, including: a resiliency framework that helped inform programmatic efforts, results from their pilot resilience programs, integration plans for their website focused on resilience resources, and learning outcomes that help inform their assessment initiatives.
---
Engaging Faculty and Staff: The Design Institute
Learn how to develop and execute a comprehensive training for faculty and staff modeled after the "Design Institute" that provides education and resources to promote resilience-based initiatives in and out of the classroom. In this session, we will provide an overview of the training agenda as well as an opportunity to develop a similar or customizable training for your faculty and staff.
---
Changing Minds, Changing Lives: Fostering Resilience in Students
Our expert panel will provide an overview of the creation and evolution of an academic resilience course that quickly gained momentum and expanded into multiple offerings for not only student-athletes but students in engineering, pre-medical, and management programs. You will get an overview of how the course was developed and how it has evolved over the years. Our faculty will also highlight their integrative teaching approach for this unique course and share participant evaluation results that demonstrate how this course has helped build more resilience in student participants.
---
Networking Reception
This informal reception is your chance to decompress, have some refreshments on us, and expand your network of connections. Our programs are intentionally designed for smaller groups, so this is a great time to catch-up with attendees and speakers whom you may not have connected with yet.
---
Day Two
8:30 a.m. – 5:30 p.m.
Resilience Teaching Strategies for Faculty & Staff
In this session, we will provide an overview of a second training model that was implemented for faculty and staff who are interested in learning more about integrating resilience initiatives in their academic programs. You will engage in real-life course activities to fully experience how the resilience course is executed. This hands-on, practical application to learning resilience strategies will help you develop a deeper awareness and appreciation for the course's offerings.
---
Strengths-Based Resilience Instruction: Train the Trainer Program
You will participate in experiential training to gain insights into how a three-day train-the-trainer program can be facilitated for those interested in teaching strengths-based resilience in their academic or co-curricular spaces. Our expert faculty will share the full three-day training agenda, session activities and descriptions, as well as introductory resources for strengths-based resilience (SBR) instruction.
---
Strengths-Based Resilience: Cultivating Resilience in Co-Curricular Programs
In this session, we will highlight the strengths-based resilience program, grounded in principles of positive psychology. We will also highlight a range of tools and techniques to foster a strengths-based resilience approach. Finally, we'll cover strategies for implementing these tools and techniques and potential implementation challenges.
---
Assessing Your Current Campus Context
In small groups of similar institution types, you will begin the conversation around what types of resilience programs you currently have and what new ideas have emerged during the conference so far. We will also facilitate discussions about which student populations would most benefit from these types of programs.
---
Putting It All Together: Faculty Panel for Next Steps on Implementing Resilience Programs
In this final session, our expert faculty will summarize their suggested next steps for developing resilience programs upon returning to campus. You will have the opportunity to decide which programs you can develop on your campus, what student populations you will seek to serve, who needs to be a part of the discussion, and outline steps for the next 90 days.

Speakers
Rahul Bhat
Learning Strategist, The University of Toronto
Rahul leads a team of interdisciplinary professionals who support the learning of students with disabilities in the following areas: academic skills, resilience, self-advocacy, communication, and leadership. Rahul served as the Project Lead for the University of Toronto's Resilience Project, aimed to build a resilience framework and curricula that would inform existing student life programming and staff training with the overall goal of fostering academic and psychological resilience among students.
Genevieve "Ginny" Chandler
Professor, University of Massachusetts, Amherst
Dr. Chandler's passion is understanding how to build resilience to interrupt the effect Adverse Childhood Experiences (ACE) have on health risk behaviors, hard-to-treat symptoms, and chronic disease conditions. Her resilience model is the framework for strength-based interventions to develop the capacity to bounce back from stress to promote young adult health and wellbeing.
Jim Helling, LICSW
Senior Clinical Social Worker & Instructor, University of Massachusetts, Amherst
In addition to his current role, Jim maintains a private psychotherapy and consultation practice specializing in psychological trauma, dissociative disorders, and performance optimization. He has a background in public health approaches to psychological and behavioral health promotion and has focused on developing more inclusive and culturally-attuned approaches to college mental health.
Chad Jankowski
Health Promoter, University of Toronto
Chad has 10 years of experience in developing, delivering, and evaluating health-promoting initiatives that support success.  His work has included consulting with campus partners on the development of health-enhancing solutions, co-creating an institution-wide online mental health training resource, and overseeing the creation and development of the health education and promotion programs at the institution's western campus.
Tayyab Rashid
Psychotherapist, The University of Toronto, Scarborough
Tayyab has offered individual and group therapy since 2011 to more than 500 UTSC students experiencing depression, anxiety, psychosis, and other mental health related concerns. He has handled more than 150 crises in the past nine years in a variety of clinical situations. As the Lead Researcher of Flourish, he assisted his team in developing a strengths-based preventive mental health program that over 3700 UTSC students have participated in.
$1,595 through Nov 22
$1,695
Build an initiative to foster resilience in your students and prepare them for academic success.
Team Discounts Available
1-2 registrations: full price
3-4 registrations: 15% off each conference registration
5-7 registrations: 20% off each conference registration
8 + registrations: 25% off each conference registration
$295
Purchase the conference binder, which includes all presentation slides, worksheets, action plans, and additional resources.
Note: Conference attendees do not need to purchase materials separately.
Questions About the Event?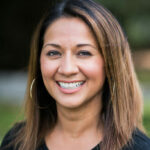 Rabia Khan Harvey
Senior Program Manager, Academic Impressions