Media attention can be your institution's friend or foe. Be prepared to successfully handle in-person media interactions.
With higher education in the spotlight more than ever in today's 24-hour news cycle, it's critical that campus constituents – especially institutional leadership – are prepared to effectively represent their institutions via interviews. Strong communication skills and a thorough understanding of the current media relations landscape can not only prevent potential damage to the institutional reputation but also help cultivate advantageous relationships with media contacts.
Join us for this essential, highly hands-on training, where you will get to learn and practice crucial interview skills and have the opportunity to:
Be filmed as part of a mock interview to practice speaking in front of a camera and have the chance to review and critique the film
Receive feedback and coaching from our expert speakers, as well as your peers
Leave with a toolkit of resources that will allow you to continue developing your media interview skills when you return to campus – either individually, or through developing trainings for your teams
You will leave this workshop with an increased confidence to appropriately facilitate media interactions as and when they occur. This program is a unique chance for those in charge of institutional media relations efforts to take away a wealth of tools and best practices that they can integrate into their in-house media training.
Who Should Attend
This "train-the-trainer" style program is primarily designed for those professionals across Media Relations, Public Relations, and Marketing, who would like to strengthen their interactions with media outlets and gain practical tools and strategies that they can incorporate into their own in-house media training. To get the most out of the conference experience, we recommend bringing along members of senior campus leadership (e.g., VPs, Provosts, and Deans) for the chance to practice critical interview skills and get expert coaching from our instructors.
Bring your team and save!

Agenda
DAY ONE
8:30 a.m. – 6:15 p.m.
Your registration fee includes full access to all conference sessions and materials, breakfast, lunch, and access to the networking reception on Thursday, breakfast on Friday, as well as refreshments and snacks throughout the conference.
Navigating the New Media World
In today's 24-hour news cycle, engaging with members of the media can be both rewarding and risky. This foundational session will highlight the importance of media relations and provide insight into how modern-day media and reporters operate.
---
Scenario Introductions and Assignments
Each participant will be introduced and placed into small groups, each of which will be assigned a scenario that they will focus their work around for the first part of the training.
---
Do's and Don'ts: Interview Preparation
From identifying your talking points to deciding what you are going to wear, there are several steps you can take to get ready for an interview and ensure your success. Our experts will walk you through your interview preparation do's and don'ts and allow time for you to prepare for your scenario-related interview.
---
Do's and Don'ts: During the Interview
Once you are able to effectively prepare for an interview, you can begin thinking about the interview itself. During this session, you will be introduced to best practices to implement during an interview and have time to practice these skills in small groups.
---
Controlling the Interview: Navigating Difficult Questions
There may be times in which you are asked a question that you cannot or should not answer – and "no comment" is not an effective option. This session will outline how to best navigate these difficult situations and allow you to practice the art of taking control of the interview.
---
Day 1 Wrap-Up and Mock Interview Sign-Up
We will come back together to close Day 1 and reflect on our learning. During this time, attendees will have the opportunity to sign up for an individual filmed mock interview with our experts the following morning.
---
Networking Reception
This informal reception is your chance to decompress, have some refreshments on us, and expand your network of connections. Our programs are intentionally designed for smaller groups, so this is a great time to catch-up with attendees and speakers whom you may not have connected with yet.
---
DAY TWO
7:30 a.m. – 12:15 p.m.
Optional Mock Interview/Coaching Sessions with Instructors: Block 1
During this time, you may sign up for an individual filmed mock interview with the conference instructors to obtain specific advice and coaching on your areas of strength and opportunity related to the interview.
---
Considerations for After the Interview
The work doesn't end when the interview ends. This portion of the conference will focus on best practices following an interview, how to troubleshoot after a negative interview, and how to maintain successful relationships with reporters moving forward.
---
Small Group Practice & Block 2 of Mock Interviews
During this practice block, attendees will take turns practicing interviewing each other in their small groups and use the rubric introduced earlier in the day to provide each other with feedback. The second block of filmed mock interview sessions will also be held during this time.
---
Next Steps and Developing your Individualized Learning Plan
What felt natural to you? What was difficult? During this reflective and future-focused guided exercise, you will use the peer and expert feedback you received throughout the day to develop your own learning plan to continue your progress when you return to campus.

Speakers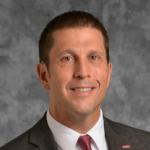 Brad Bohlander
Chief Communications and Marketing Officer, Associate Vice Chancellor, North Carolina State University
Brad Bohlander serves as the top communications official for NC State University. He oversees NC State's brand identity and central communications operations including marketing, public and media relations, crisis and issues management, web and digital communications, social media and creative services. He also oversees development communications and stewardship, university special events, trademark licensing and university sponsorships. He serves as the official university spokesperson and sits on the Chancellor's Cabinet as NC State's lead communications strategist.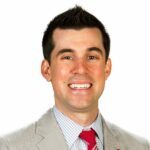 Benjamin Johnson
Director of Media and Public Relations, The Ohio State University
Benjamin Johnson is the director of media and public relations at The Ohio State University, where he co-manages media relations for the Office of the President, develops a communications strategy for key university issues and initiatives, and serves as a university spokesperson. Prior to joining Ohio State, he spent five years as director of communications for the Ohio Department of Job and Family Services (ODJFS), where he led a combined marketing and communications office for a $3.7 billion state agency responsible for most of Ohio's human services programs, including food and cash assistance, child protective services, child support, and unemployment compensation.
Questions About the Event?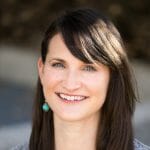 Kate Poisson
Program Manager, Academic Impressions