K grants jumpstart your research career and set you on a successful research trajectory – join this bootcamp to ensure you are a strong K grant applicant.
Overview
NIH K Awards (e.g., K99/R00, K08, K23, K22, and K01) are career-transformative for their prestige and are designed to launch independent research careers and establish research trajectories. They prepare researchers to conduct innovative research throughout their careers and transition to more advanced grants. K Awards are also prestigious and hard to attain, and it can be overwhelming to understand which K award is right for you and where to start in setting yourself up for success.
This bootcamp will walk you through the process of applying for a K grant with special emphasis on crucial components of a proposal, including:
Navigating the funding opportunity announcement (FOAs)
Identifying key proposal components and their purposes
Using knowledge of the review process and proposal genre to inform writing
Engaging effectively in peer review (contribution to science, training plans, Specific Aims)
Revising based on feedback
Developing and maintaining an effective writing practice
Communicating with mentors and program officers
A Highly Personalized Experience
Your registration for this bootcamp includes a 30-minute individual consultation with Dr. Crystal Botham, who is the Director of Research Development at Stanford University and is also the Director of the Biosciences Grant Writing Academy. A hallmark of the Academic Impressions bootcamp experience, the individual attention in this consultation will help you address any challenges specific to your K grant proposal. To preserve the intimate and interactive nature of this training, the bootcamp is limited to 15 participants. Register early to reserve your spot!
What You Will Get
This online bootcamp consists of:
Five live online sessions, happening weekly. Each session is facilitated by our expert instructor, with an intentional curriculum created to ensure all major components of K awards were demystified.
Assignments that you will be asked to complete between sessions to practice and prepare for the next session (approximately 1-2 hours per week).
Peer review —To help you become an expert grant writer, you will engage in peer reviews throughout this bootcamp to obtain additional feedback on your K grant proposal and to improve your grant writing and better understand the process by being a reviewer.
1:1 access to the expert instructor – You will have the opportunity to sign up for a personalized, 1:1 feedback session with the instructor to strategize your progress on your K grant.
Who Should Attend
This bootcamp applies to all grant active post docs and faculty, both MD and Ph.D., who wish to submit a K grant proposal.  The material covered in this bootcamp is broadly applicable to K99/R00, K08, K23, K22, and K01 grants.
Follow Through With Success Coaching
Have you ever gone to a training only to find that you came back with great ideas but don't have the time, support, or skills needed to make the changes?
Academic Impressions has produced thousands of trainings and we have learned that utilizing a coach after attending a program helps provide accountability and bridges the training with the on-the-ground work of getting the job done.
As a result, we are now offering success coaching on select programs
Purchase this training + 3 one hour follow up success coaching calls
Work with an assigned coach who has extensive experience in higher ed.
Get individualized support to help you follow through on what you've learned.
Workshop your plans, run your ideas by someone and get additional help/practice.
To get success coaching, simply purchase the Bootcamp and add Success Coaching during registration.
Hear About the Bootcamp Experience
November 9 – December 14, 2021
Individual Dates: November 9, 16, 30, December 7, and 14
Session 1: Getting Started on Your K Award
November 9, 2021 | 12:00 - 1:30 p.m. ET
In this session, we dive into the K Award proposal components and tips for using the review criteria to inform your writing, including how to navigate funding opportunity announcements (FOAs) and what is needed for NIH biosketch forms and requirements. In preparation for the following week, you'll read prospective FOAs, create a K award checklist, and draft a biosketch.
---
Session 2: Writing Crystal Clear Specific Aims
November 16, 2021 | 12:00 - 1:30 p.m. ET
A compelling NIH-style 1-page Specific Aims document is critical for a fundable K Award. In this session, we dissect the 4-key questions answered by all compelling Specific Aims. You will also participate in peer review of the Contribution to Science portion of a K grant with the aim of 1) helping you become a better grant writer by being a reviewer and 2) allow you to get additional feedback on your own K grant proposal.
---
Session 3: Training for Your Future
November 30, 2021 | 12:00 - 1:30 p.m. ET
The K Award's purpose is to launch an independent research career through additional training and mentorship. In this session, we focus on the needed career development aspects of the K Award and reveal a simple formula for success. We also cover the mentoring team, including reference letter writers.
---
Session 4: Significance, Innovation, and Approach – Oh My!
December 7, 2021 | 12:00 - 1:30 p.m. ET
NIH's Research Strategy is divided into three subsections: Significance, Innovation, and Approach. In this session, we define the Research Strategy's subsections and provide proven strategies for keeping reviewers engaged. You will also participate in peer review of Training Plan worksheets and the Specific Aims subsections of your K grant. In preparation for the final session, you'll complete a worksheet on the Research Strategy.
---
Session 5: Wrap-up and Setting Yourself Up for Success
December 14, 2021 | 12:00 - 1:30 p.m. ET
The NIH K Award requires a multitude of documents. In this final session, we examine the ancillary documents that complement the research and career development training plans. We will also dissect NIH funded Project Summaries to identify winning strategies. The bootcamp will wrap up with Q&A.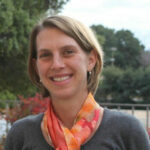 Crystal M. Botham, Ph.D.
Director & Founder of the Stanford Biosciences Grant Writing Academy and Office of Pediatric Research Development, Stanford University
Dr. Botham's passion for writing proposals was ignited as a graduate student while writing an AHA fellowship. She now directs the Stanford Biosciences Grant Writing Academy, which was based on her successful Tackling Your K course (70% success rate for career development awards!).
Questions About the Event?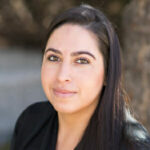 Alicia Miranda
Senior Learning & Development Manager,
Academic Impressions