Large Team or
Campus-Wide Membership
Implement Easy Access to Professional Development Training Across Your Department or Institution 
Investing in faculty and staff development is no longer an optional perk. It's now mission-critical if you want to engage and retain faculty and staff, find new solutions to old problems, and develop leaders who can solve tomorrow's challenges. This is why hundreds of campuses that are stretched thin on time and capacity to provide this training have partnered with Academic Impressions.
An Academic Impressions Enterprise membership offers a turn-key solution with on-demand foundational training for academics and staff on the topics that are most important, whether that is DEI, leadership and supervision, or other higher education-specific topics.
An enterprise membership can also help you make meaningful progress towards your strategic goals to become an "employer of choice."
Attend a Custom Team-Building Workshop
Join Before June 30 and Get a $5,000 Workshop for Your Team FREE
Not only does signing up your large team or entire institution for an Academic Impressions membership allow you unlimited access to our entire library, but all members can take the 5 Paths to Leadership assessment for free.   
This assessment unlocks insights into your leadership behaviors under both normal and stressful circumstances, reveals tendencies that influence group processes, and how strengths can be leveraged to contribute to the leaders' and the team's performance. Self-awareness is the foundation of personal and professional growth. 
As a bonus, if you purchase a large team membership before June 30, 2023, you'll also receive a free custom team-building workshop where you'll learn about you and your team's assessment results. This workshop will provide a deep dive into the 5 Paths model, providing key insights for each participant about their own leadership, as well as how the styles blend together and the implications for team dynamics. This interactive session will reveal helpful insights to improve communication, collaboration, and decision-making across the group.
We Make It Easy to Develop Leadership Skills, Regardless of Role or Position!
Take advantage of this exclusive offer by filling out the form below to speak to an Account Representative about an Enterprise Membership specific for your department or institution.
In 2021, Academic Impressions facilitators, speakers, and contributors represented a diverse set of demographic backgrounds and substantial experience directly in higher education:
Why Your Peers Chose to Become Members

In 2018, Case Western's new provost, Ben Vinson III, initiated and led a strategic planning effort that was designed intentionally to engage the full campus in the planning process, infusing the campus with cross-disciplinary, cross-unit thinking and approaches, and encouraging leaders among faculty and staff to think together as one campus community about the institution's future and their opportunities to contribute to it. The challenge then was to find a way to sustain this momentum and creativity once the plan was written up and after the planning process was complete. Vinson also believed that leaders existed in all levels of the institution and across all disciplines and all units. He wanted to put resources in the hands of people who are not just the "usual suspects" or the most visible "high potential" leaders; he wanted to invest in the leadership and creativity of all faculty and staff; he felt this was essential to carrying forward the momentum of the strategic plan.
To help make this happen, Vinson established a partnership with Academic Impressions that included an enterprise-wide membership (all faculty and staff on campus have access) managed by the provost's office. Academic Impressions spent time on the Case Western campus, meeting with the provost, the cabinet, the deans, HR, and faculty and staff leadership to help ensure we could get the right resources into the hands of the people in the institution who need it most—and that their membership is tailored to their needs. Vinson invited Academic Impressions to facilitate the provost's monthly leadership roundtables. Each month, leaders from across the institution are provided with a research paper, an article on leadership, a recorded webcast, or an assessment (such as the 5 Paths to Leadership assessment), and Academic Impressions then facilitates a practical dialogue based on those resources. This keeps people throughout Case Western engaged in their leadership development every month, and rather than simply provide access to the resources, Case Western and Academic Impressions partner to guide them through the trainings and readings in their member library and how they can use each of these in a relevant and timely way.
Read More

An annual membership with Academic Impressions was a natural choice for Eastern Kentucky University. Our conferences and assessments had been integrated into EKU's internal academic leadership development for years. This started when Sara Zeigler, EKU's dean of the College of Letters, Arts, & Social Sciences, attended our Advanced Leadership in Higher Education conference in 2014; she was inspired to share the leadership development tools she had learned across her campus. She and Russell Carpenter, director of EKU's Noel Studio for Academic Creativity, both received training form Academic Impressions to facilitate the 5 Paths to Leadership assessment, which they used to develop cohorts of emerging leaders internally for five years; the tool proved comprehensive and adaptable to their needs. And to this day, Zeigler still keeps the resources binder from that 2014 conference on her desk to reference the tools in it.
When COVID-19 hit and rendered the academic workforce distributed and remote, Zeigler and Carpenter knew immediately that they needed to think differently about how to support and engage faculty and how to continue to develop faculty leadership. They knew they needed to provide faculty not just with care and compassion but also with practical support and just-in-time training to meet the extraordinary and unprecedented challenges involved in a rapid pivot to online learning during a national crisis. Over the years, Eastern Kentucky had sent department chairs and faculty leaders to many of our leadership development programs, appreciating the evidence-based approach and the practical nature of these trainings (focused on what you can change or do next week or the next month after the conference). That made Academic Impressions a logical choice for a training partner during the pandemic. Eastern Kentucky purchased a 100-user membership and distributed those 100 users across the institution to ensure that department chairs, risk management, advancement, enrollment management, and other key offices across the academic and administrative sides of the house all have access to the resources they need most, when they need them, to adapt during this difficult time.
Read More
DAVID KUSKOWSKI
Associate Vice President for Enrollment Management
Clemson University
"Everyone is stressed and anxious, and there's a tremendous amount of pressure in their work and personal lives. Professional development creates space for people -- it's a little bit of breathing room in the midst of a hectic and crazy world... it's more important that we engage in professional development now than ever."
Additional
Membership Benefits
$250 Off Bootcamps and In-Person Conferences 
Your membership includes discounts on all multi-week cohort-based bootcamps and in-person conferences that take place several times a quarter.
Free Member-Exclusive Mini Courses
Registrants of these mini courses receive a daily email with videos, activities, and assessments that are short enough to complete during your lunch break. Most of these mini courses offer a certificate of completion, and some of the topics include DEI, Practicing Mindfulness, Time Management, and so much more. 
New! Free Member-Exclusive Certificate Program
Sign up free for our Supervisors Certificate Program. Each week for four weeks, you'll have an average of 2.5 hours of work that can be completed on demand. The course will be capped off with a live session where you can interact with the instructor and peers from around the country. Participants will earn a certificate of completion.  
Dedicated Account Manager
Your Account Manager is your strategic partner, committed to providing you with the ongoing support you need during your professional development. Your Account Manager will ensure that you maximize your membership by engaging you with the resources and trainings needed for the success of both you and your team.
We understand that access to membership does not equal adoption, and adoption does not necessarily result in impact. Your Account Manager will collaborate with your team to ensure they engage with resources in a strategic manner, which will ultimately result in a lasting impact on their growth.
Academic Impressions has been invested in online professional development for 20+ years:
$22,500 $21,000
Special Offer Through June 30
– Get Over $5K in Extra Value:
Fiscal Year Discount Applied
FREE 5 Paths Leadership Assessment 
Free Custom Team Building Workshop
Contact Us for Custom Pricing
Special Offer Through June 30
– Get Over $5K in Extra Value:
Fiscal Year Discount Applied
FREE 5 Paths Leadership Assessment 
Free Custom Team Building Workshop
Learn More About Membership
for Large Teams
Submit your information to have somebody from our membership team reach out to you.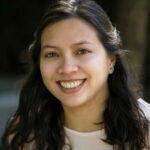 Meghan Paladino
Director of Institutional Partnerships,
Academic Impressions