After participating in this online training, you will be able to take initial steps in evolving your department's advising model to include academic success coaching components.
Learn how you can improve your advising model to include coaching conversations that go beyond basic course selection. Highlighting Florida Atlantic University, we will show how they created another "level" of advisors who serve as academic success coaches for their at-risk students. We will discuss how to identify and prioritize specific student populations for coaching and how to maximize campus partnerships to increase the odds of success for at-risk students. You will leave this training better equipped to update your advising model to include elements of academic success coaching.
Who Should Attend
This program will be helpful if your institution is looking for ways to work more closely with students, especially those who are at-risk, to improve their academic success and retention. This may apply most directly to directors of advising, academic coaching programs, and career services. Front-line student success professionals will also learn some nuts and bolts of how to use this model with their students.
Thursday, September 7, 2017
1:00 - 2:00 p.m. EDT
Using an instructional framework to guide your conversations

Appreciative advising example
The power of the "calendar of conversations"

Identifying and prioritizing student populations for coaching
Maximizing campus partnerships to increase the odds for at-risk students
Getting started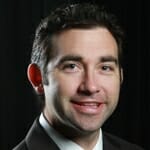 Jess E. Tuck, Ph.D.
Director, ACCESS and University Advising Services
Florida Atlantic University
Dr. Jess E. Tuck is Director for the Academic Coaching and Career Enhancement for Student Success (ACCESS) Center and University Advising Services at Florida Atlantic University (FAU) where he leads the effort to provide academic skill development and academic coaching to first and second year students. He uses the Appreciative Advising framework to train coaches and advisors. Dr. Tuck also served as the Project Director of FAU's U.S. Department of Education Title III Grant from 2010-2016. Dr. Tuck's experience began at FAU in 2003 advising freshmen and sophomores with undeclared majors and providing guidance to students through developmental advising strategies. He has also been an Adjunct Instructor at FAU since 2010 teaching first year experience courses. Since 2015 Dr. Tuck has been a lead instructor for Navitas at FAU with a focus on teaching university-learning skills to international students.
Dr. Tuck has presented nationally at college & university campuses, and via online webinars sharing his expertise on pro-active advising and Appreciative Advising. Dr. Tuck received a Ph.D. in Educational Leadership: Higher Education from FAU, where his dissertation topic was Students' Preference for Online Versus Face-To-Face Academic Advising Based on Individual Learning Styles. He received an M.Ed. in Counselor Education, also from FAU. He attended SUNY Plattsburgh and holds a B.A. in Sociology. Dr. Tuck is a Certified Appreciative Adviser. He is also a National Appreciative Advising and Education Trainer and Consultant having served on the faculty for the 2016-2017 Appreciative Advising Institute.
Questions About the Event?
Elizabeth Ross Hubbell
Program Manager, Academic Impressions