Leadership Annual Giving: Key Components of a Successful Program
August 3 - 4, 2020 | Eastern Time
Strengthen your donor pipeline to build, measure, and improve your leadership annual giving program.
Overview
Learn how to successfully build and grow your leadership annual giving program to strengthen your institution's donor pipeline. Even with a successful leadership annual giving program, the new reality caused by COVID-19 is an opportune time to reassess your giving levels, goals, and donor strategy in order to properly adjust your approach to identifying and solicitating your best prospects.
Through a combination of interactive sessions and discussion questions, you will develop a plan to:
Bolster your frontline effort
Build sustainable mid-level giving
Set and communicate with various giving levels
Steward and cultivate leadership donors to become major donors
Learn Practical Strategies
This conference provides an active learning and working environment to improve your leadership annual giving program. You will participate in discussion and working sessions designed to give you practical ideas that you can implement immediately.
"We attended the conference with a newly formed team of fundraisers, each with less than two years of experience. We had scheduled a full slate of visits immediately after the conference where everyone felt better prepared, more confident, and had very productive conversations and outcomes. They were able to immediately apply the concepts and strategies presented at the conference. This was a fantastic investment in their training and development!"
- Ruth Rosenberg, Director of Leadership Annual Giving, University of Delaware
Who Should Attend
This course is ideal for both new and seasoned advancement professionals who are building or revamping a leadership annual giving program. You will finish this program with the skills to bolster your leadership annual giving program.
Limited Attendance
In order to ensure a high-quality learning experience, we have intentionally designed this Virtual Conference to have a limited number of total attendees. To ensure access from both paying participants and also from those who have an All-Inclusive membership, when the membership cap is reached, only paying participants can register after that point (while spaces are still available). If you have questions about whether this program is right for you, please contact us.
Follow Through With Success Coaching
Have you ever gone to a training only to find that you came back with great ideas but don't have the time, support, or skills needed to make the changes?
Academic Impressions has produced thousands of trainings and we have learned that utilizing a coach after attending a conference helps provide accountability and bridges the training with the on-the-ground work of getting the job done.
As a result, we are now offering success coaching on select conferences.
Purchase this

training + 3 one hour follow up success coaching calls

Work with an assigned coach who has extensive experience in higher ed.

Get individualized support to help you follow through on what you've learned.

Workshop your plans, run your ideas by someone and get additional help/practice.
To learn more, contact Elizabeth Ross Hubbell at elizabeth@academicimpressions.com or purchase the Virtual Conference + Success Coaching below.
As the coronavirus pandemic unfolds nationally, it is so important to keep connecting and networking with your peers - at a "social distance" - and to keep learning and developing as higher-ed leaders and professionals. Don't let social distancing and quarantines prevent you from setting aside time for professional development. Everything is changing so fast; more than ever, we need to be pooling our resources and knowledge and finding the best ways to develop our capacity, connect and share with each other, and move forward during a challenging time.
The Academic Impressions Virtual Conference Experience
Our virtual conferences go far beyond just replicating PowerPoint presentations online: these new programs are intentionally designed to give you the kind of robust and dynamic learning experience you've come to expect from Academic Impressions. As higher education strives to adapt rapidly to the shifting crisis, connecting with your peers who are experiencing similar challenges can be the best use of your professional development time.
What you will get:
A dynamic, interactive, and high-touch virtual learning experience designed to engage and set you up for growth
Seamless online face-time, networking, group work, and Q&A opportunities from the comfort of your own workspace
Practical takeaways and hands-on knowledge
Unlimited access to all recorded online sessions
Access to an online conference hub — one-stop shop for presentation materials, attendee introductions, worksheets, supplemental reading, videos, and other resources
See What Our Attendees are Saying
"At first, I was skeptical that a virtual conference was capable of being both engaging and informational - but Academic Impressions has mastered it! The 3-day online event was structured in a creative way that all participants had multiple opportunities to interact with each other and the presenters. No one's questions went unheard or unanswered. Thank you for this great experience, it has changed my view of virtual conferences and I look forward to attending more in the future."
- Desiree Ford, Digital Communications Manager, Binghamton University
"The virtual conference has been amazing. The presenters have all been great and the information they've provided is going to help us better use our social media. Even though this conference had to be virtualized due to COVID-19, the online format has been set up in a way that we can all collaborate and share ideas. I'm very eager to take what I've learned back to campus and start implementing new ideas."
- Chris Forde, Coordinator of Marketing & Public Information, Lincoln Trail College
Day One | August 3, 2020 (Eastern Time)
Tech Check and Sign-In
10:00 – 10:30 a.m.
---
Sharing Your "Big Why"
10:30 – 11:00 a.m.
In this opening session, you will share what's driving your institution to build or enhance your leadership annual giving program.
---
Aligning Leadership Giving with Your Goals and Mission
11:00 - 11:30 a.m.
Your leadership annual giving program is important to incorporate into your ongoing advancement efforts, including upcoming or current campaigns. This session will help you understand how leadership giving can—and should—work in tandem with your overall fundraising goals.
Discussion: What are your leadership annual giving goals?
---
Break
11:30 – 11:45 a.m.
---
Assessing and Resetting Your Leadership Levels
11:45 a.m. - 12:45 p.m.
Within the different leadership annual giving recognition clubs and society models, learning about the methodology of these giving structures to determine alternate models of recognition is essential for success.
Activity: Bring your current giving levels; you'll have time to assess whether you should consider altering your current recognition levels.
---
Long Break
12:45 – 1:15 p.m.
---
Building Your Leadership Pipeline
1:15 p.m. - 2:15 p.m.
Establishing appropriate giving levels is one thing; filling those levels is an entirely separate effort. In this session, you will identify the individuals you should be soliciting as leadership annual donors and learn how to manage each donor effectively to match their interests to their highest potential.
Strategy Talk: What methods are you using to upgrade existing leadership donors?
---
Frontline Fundraising: Goals and Metrics
2:15 – 2:45 p.m.
Frontline fundraising is a key growth opportunity for annual giving; without it, the pipeline to major gifts won't develop. We'll tackle how statistics drive your donor pool and how to set goals and metrics that will enhance the other mechanisms of your program.
Activity: Identify metrics that address key components of your donor pipeline.
---
Break
2:45 – 3:00 p.m.
---
Frontline Fundraising: Identifying Prospects
3:00 – 3:30 p.m.
When you begin tying capacity to affinity, you begin moving suspected donors to prospective donors. We'll show you how to review and manage the prospects you expect to solicit for a major gift.
Deep Dive: Understand how prospect data can be interpreted when entered into a capacity rating and prospect management grid.
---
Afternoon Break
3:30 - 3:45 p.m.
---
Frontline Fundraising: Cold Calls
3:45 - 4:15 p.m.
The beginning of a transformational relationship can begin with a cold call. You will discover what it takes to master making cold calls – an essential part of being a development officer.
Activity: Draft a voicemail script for a donor you have in mind.
---
Frontline Fundraising: Managing the Visit & Making the Ask
4:15 – 5:00 p.m.
You got the meeting scheduled, now what? Setting clear parameters and goals for the visit will lead to the most opportune time to make the ask. In this session, you will put the content from the day into a practice meeting by overcoming objections and making the ask.
Role Play: Partner with a fellow attendee and practice overcoming objections and making the ask.
---
Day 1 Wrap-Up and Q&A
5:00 – 5:15 p.m.
---
Virtual Networking
5:15 - 5:45 p.m.
---
Day Two | August 4, 2020 (Eastern Time)
Tech Check and Sign-In
10:00 – 10:30 a.m.
---
Communicating the Purpose and Impact of Your Leadership Annual Giving Program
10:30 - 11:15 a.m.
Communicating the purpose of your program should be an engaging experience. This session will provide you with a better understanding of the messages and vehicles to use in addressing your different audiences.
Gallery: Share an example of your communication in the form of a public site or private letter, covering the mid-year report or a personalized renewal solicitation.
---
Break
11:15 - 11:30 a.m.
---
Stewarding Leadership Giving Donors
11:30 a.m. - 12:30 p.m.
Effective stewardship is essential in moving leadership donors through the donor pipeline. In this session, you will learn how creative stewardship strengthens donor relationships and improves positioning for increased involvement with your institution.
Discussion: What stewardship methods are working for you?
---
Integrating Leadership Giving Donors with Major Giving
12:30 - 1:15 p.m.
As donors progress through your leadership annual giving levels, an increasing number will be identified as major gift prospects. We will help you understand how to define your role in coordinating that transition with your major giving team.
Discussion: What steps can you take to create a collaborative environment between annual and major gifts?
---
Long Break
1:15 - 1:45 p.m.
---
Building Buy-In for Your Effort
1:45 - 2:30 p.m.
Everyone may not be aligned on your leadership giving goals; it's your job to get them there.
You will learn how to quantify and present your program to gain management buy-in that convinces them to implement change and to allocate the necessary resources for success.
Breakout Discussion: What role do you play in building buy-in and how can you strengthen your case?
---
Tying It All Together and Developing a Plan of Action
2:30 - 3:00 p.m.
You've learned how to define appropriate recognition levels, identify donors to fill those levels, communicate your purpose effectively, and obtain the necessary resources for success.
Activity: Following a brief discussion of the goals for a plan of action, you will begin to design a long-term plan for maximizing your program's effectiveness.
---
Final Q&A, Closing Remarks, and Conference Evaluation
3:00 - 3:15 p.m.
Brian Daugherty
Senior Vice President & Chief Philanthropy Officer, San Diego Humane Society
With more than twenty years of experience in development with a focus on annual giving and major gifts, Brian has worked for a variety of organizations in the nonprofit arena, including the Baltimore Symphony Orchestra, the Maryland Zoo in Baltimore, the University of Baltimore, the University of California, San Diego San Diego State University and the University of San Diego.
Questions About the Event?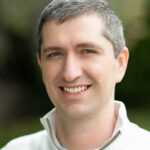 Nick Pettet
Program Manager, Academic Impressions
*There are limited spots available for All-Inclusive Members to register for Virtual Conferences for free in 2020. Each virtual conference has a registration cap in order to ensure a high-quality learning experience, personalized attention, networking and interactivity. If the cap has been met, All-Inclusive Members can register with a $250 discount if space is available.
Please note the member discount is not applicable on conference binders or success coaching.