The challenges in higher education are becoming more and more complex and the demands and expectations placed on leaders can be extreme. Academic Impressions is committed to facilitating the personal and professional development of leaders in higher education.
With an Academic Impressions membership, you get unlimited access to hundreds of online trainings and resources designed to enhance your effectiveness and leadership capacity. Our virtual trainings are practical, interactive, and taught by vetted experts specific to higher ed.
Save Up to $2000 on Membership Through June
Get Unlimited Online Professional Development
See a Sample of What's Included*
Be at Your Best Amidst Extraordinary Circumstances
If the COVID-19 health crisis weren't enough to deal with, 2020 has ushered in severe economic hardship, social unrest and political tension. Bringing your best to your work is harder than ever so we've assembled a set of resources that can provide the support you need right now. Now is the most important time to invest in yourself.
View a list of all training content included in membership.
"At first, I was skeptical that a virtual conference was capable of being both engaging and informational - but Academic Impressions has mastered it! The 3-day online event was structured in a creative way that all participants had multiple opportunities to interact with each other and the presenters. No one's questions went unheard or unanswered. Thank you for this great experience, it has changed my view of virtual conferences and I look forward to attending more in the future."
- Desiree Ford, Digital Communications Manager, Binghamton University
"The virtual conference has been amazing. The presenters have all been great and the information they've provided is going to help us better use our social media. Even though this conference had to be virtualized due to COVID-19, the online format has been set up in a way that we can all collaborate and share ideas. I'm very eager to take what I've learned back to campus and start implementing new ideas."
- Chris Forde, Coordinator of Marketing & Public Information, Lincoln Trail College
Membership Includes All Leadership Content and Much More
Buy membership based on desired number of users  
Invite users to your membership
Engage with upcoming and on-demand online trainings 
Learn more about membership benefits, included content, and pricing.
Questions about membership?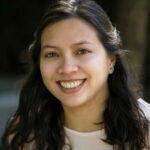 Meghan Paladino
Membership Advisor, Academic Impressions
*A limited number of FREE spots are open to members for each virtual training in 2020 and 2021. Once a training reaches the member cap, additional members can register with a $250 discount. Members also receive discounts on bootcamps and in-person conferences.