Develop the persistence to effectively lead your campus' diversity, equity, and inclusion efforts.
The landscape of work in the diversity, equity, and inclusion (DEI) space requires a forward-thinking, flexible, and resilient leader - one who is able to balance often competing priorities, respond to current events, and clearly communicate the vision and mission to various stakeholders on campus. This work is among the most important and most difficult on college campuses.
Join us for this one-of-a-kind workshop designed to provide leaders in the DEI world with the tools and skills to spearhead initiatives, create space for rich dialogue, and respond effectively to the daily challenges this work presents. Alongside a cohort of your peers who are also engaged in this meaningful work, we'll address the following questions:
How can I engage in courageous conversations that encourage accountability and garner buy-in with other leaders on campus?

How do I uncover and account for unconscious bias, either direct or indirect, and ensure an equitable experience across students, faculty, and staff?

What information and data do I need to make the case for putting resources behind DEI efforts, and where can I find it?

What is racial battle fatigue, and how can we better support ourselves and our colleagues to bolster the persistence it takes to be successful in this work?
Who Should Attend
This workshop has been designed for mid- to upper-level leaders charged with advancing diversity, equity, and inclusion matters on their campus. Leaders working outside of diversity, equity, and inclusion matters will particularly benefit if there has been a diversity-related issue within the last year.

Agenda
Your registration includes access to the sessions below and materials, breakfast, lunch, and access to the networking reception on Thursday, breakfast on Friday, as well as refreshments and snacks throughout the conference.
Day 1
8:00 a.m. to 6:00 p.m.
Conference Registration, Welcome, and Introductions
---
Courageous Conversations
Many participants are likely to have already experienced "courageous" or rather "emotionally difficult and politically risky" conversations across differences on their campus. This session is designed to take the dialogue one step further by addressing how to be more effective in having these types of conversations. Skill development on how to be most effective to hold courageous conversations will be shared here.
---
Courageous Conversations Table Exercise
Participants will practice having courageous conversations across difference via case studies and role plays. After small group exercises, participants will share their experience with role plays with the large group.
---
Data Collection and Planning for Diversity, Equity, and Inclusion Efforts
Several campuses rely on the strategic planning and execution of Diversity, Equity, and Inclusion initiatives on their campus. This session will provide participants with the necessary tools to effectively collect data and propose goals for the campus' strategic plan. Topics such as the administration of a campus climate survey and benchmarking will be discussed during this session. Participants will use this time to set goals, identify meeting priorities, and assess their own campus SWOT analysis to determine their short-term and long-term needs for their campus.
---
Unconscious Bias Training
Unconscious bias can impact many different areas on your campus from ensuring equitable experiences for all students, hiring practices, resolving bias-motivated incidents. During this session, speakers will provide a broad overview of what unconscious bias is and how to use these new skills to make effective institutional change on your campus.
---
Networking Reception
Day 2
8:30 a.m. to 12:15 p.m.
Addressing Racial Battle Fatigue
Racial battle fatigue, a phenomenon used to describe the physical and psychological toll experienced by marginalized people due to constant and endless battles to end discrimination, microaggressions, and stereotype threat and promote efforts to shift campus culture. Participants will have a better understanding of factors that cause racial battle fatigue and what can be done to combat this fatigue in order to support staff who champion diversity, equity, and inclusion efforts on their campus.
---
Case Studies: Resolving Bias-Motivated Incidents and Racial Battle Fatigue
Through case studies and small group discussions, participants will have the opportunity to respond effectively to bias-motivated incidents while also addressing racial battle fatigue.
---
Final Q&A, Closing Remarks and Evaluations

Speakers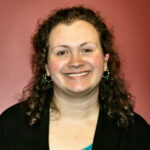 Beth Douthirt-Cohen
Executive Director, Diversity, Equity, Inclusion
Frederick Community College
For almost 20 years, Beth (she/her/hers or they/them/theirs) has developed educational environments as tools of social and political change. Currently, she is responsible for strategic planning, assessment, benchmarking, and faculty/staff leadership and development.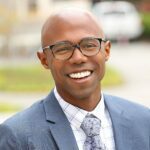 Domonic Rollins
Senior Diversity and Inclusion Officer
Harvard University
Domonic provides leadership and vision for advancing diversity, equity, and inclusion at HGSE, in alignment with school-wide priorities. Rollins executes a broad range of strategic and tactical activities related to the identification, development, and delivery of diversity and inclusion initiatives for faculty, students, and staff.
Questions About the Event?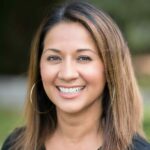 Rabia Khan Harvey
Senior Program Manager, Academic Impressions