Learn how to integrate CFR competencies into your academic fundraising efforts.
Major gift officers want to quickly connect donors to ideas with high academic impact. But in a frenzy to schedule meetings and close gifts, it can be tough to build bridges between donors and all the needs of faculty and academic departments.
Enter an innovative model at Franklin & Marshall, which partners a CFR professional with a director of major gifts to solve this challenge. Having a CFR professional who is well-connected to both faculty and MGOs (even accompanying MGOs on donor meetings) has helped bolster academic fundraising efforts.  Many more ideas get dollars, and donors feel more engaged.
Join us for this webcast to learn about the successes and challenges of this innovative model.  Even if your institution does not employ CFR professionals in this capacity, you can still adapt ideas and competencies from this model to increase the capacities of your own major gift officers, and ultimately, enhance connections between advancement and academic departments.
Who Should Attend
This webcast will have value for several groups:
Leaders in advancement and corporate/foundation relations will learn how to forge new partnerships in academic fundraising.

Major gift officers who have trouble meeting with faculty and learning about initiatives that need funding will learn new ways to gather, share, and articulate these ideas directly with potential donors.

CFR professionals who have experienced heightened grant competition, and thus decreased funding from organizational donors, will learn how to leverage their competencies on the academic side of the house to help secure gifts from individual donors.
Format
We've designed this 60-minute broadcast to showcase an innovative practice in academic fundraising.  While we can't promise that you'll be able to replicate Franklin & Marshall's success, there are pieces that you can adapt and scale for your own needs, and you'll learn about the successes and challenges that F&M has had in this model. You'll also have the chance to ask questions and get a few pieces of advice about how to proceed on your own campus.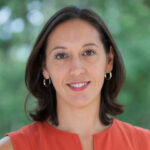 Kristen Krista
Director of Major Gifts, Franklin and Marshall College
Kristen leads a team of six gift officers and manages her own portfolio while being closely involved in prospect strategy and the overall leadership of the Development team. Franklin & Marshall is poised to launch its comprehensive campaign at the end of October, and the MGO-CFR partnership is integral to raising support for academic priorities. Kristen has extensive experience in major gifts, alumni relations, and annual giving gained while working at Franklin & Marshall, Wagner College, and Gettysburg College. She has previously co-presented with Ryan on the rising importance of MGO-CFR partnerships.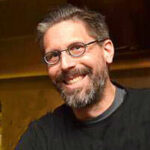 Ryan Sauder
Assistant Dean of Academic Advancement and Senior Director of the Office of College Grants at Franklin and Marshall College
Ryan Sauder founded the Office of College Grants at Franklin & Marshall six years ago. For the past two years, he also has collaborated with the Provost and the Vice President of Advancement to guide faculty in determining academic priorities for F&M's comprehensive campaign. Ryan has moderated or co-presented sessions at a variety of conferences on topics such as increasing the participation of underrepresented students in the sciences, corporate relations for liberal arts colleges, creativity and innovation, applied improvisation for CFR professionals, crowdfunding for scholarly research, "sticky wickets" in foundation fundraising, and on bridging the MGO-CFR divide (with Kristen Krista).
Questions About the Event?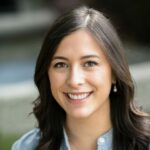 Courtney Biedermann
Instructional Designer, Academic Impressions