Create more inclusive and equitable environments where LGBTQ leaders can thrive.
Colleges and universities need the best and brightest, which means fostering an environment where courageous and confident LGBTQ leaders can thrive.  
Higher education operates in a heteronormative and cisnormative culture that, left unchecked, inevitably leads to the systemic marginalization and underrepresentation of LGBTQ faculty and staff in leadership positions. While individual support and leadership advancement are important, they do not address the systemic issues that perpetuate these inequities.  
 Join us for a two-part series aimed at both advancing leadership development for faculty and staff who identify as LGBTQ, and addressing systemic inequities to create inclusive environments where LGBTQ leaders can thrive. 
This two-part series kicks off with a discussion designed to build community among LGBTQ leaders and to make space for discussing challenges and strategies for leadership success. 
The second session is a virtual training designed for any leader, regardless of identity, who is committed to supporting the success of LGBTQ leaders. Attendees will learn practical strategies to create more inclusive and equitable environments for supporting and retaining LGBTQ leaders. 
You may choose to attend one or both of these sessions live, or to view the on-demand recording.  
Members: Login to access both of these trainings for free! 
Not yet a member? Receive $200 OFF when you register for both trainings.
Creating Community While Navigating Heteronormative Culture: A Discussion for LGBTQ Leaders in Higher Education
May 3, 2023 | 2:00 – 3:00 pm ET
Make connections, build community, and explore strategies to succeed with LGBTQ higher education leaders.
Who Should Attend
Current and aspiring leaders who identify as LGBTQ, and who are interested in building and learning in community with other higher education leaders, should attend.
While this first program is created intentionally for leaders who identify as LGBTQ, any leader interested in creating systemic change at their institution to better support LGBTQ leaders is invited to join us for the second session.
Supporting and Retaining LGBTQ Leaders in Higher Education: A Training for All Leaders
June 7, 2023 | 2:00 – 3:00 pm ET
Create more equitable and inclusive environments to advance LGBTQ faculty and staff leader success.
Who Should Attend
Any leader interested in creating inclusive and equitable environments to better support and retain LGBTQ faculty and staff should attend.
This second session is intended for all leaders of all identities. Our first session is designed intentionally for leaders who identify as LGBTQ.
Dr. Karen M. Whitney
President Emerita, Clarion University
Throughout her 40 year career in higher education, Dr. Karen Whitney has held a variety of executive and leadership positions with increasing levels of responsibility, beginning as a Director to Associate Vice President, Vice Chancellor, President, and Chancellor. Karen is also a nationally recognized organizational and leadership development writer, speaker, consultant and advisor. She holds a doctorate from the University of Texas at Austin in Higher Education Administration and is a certified coach through the Center for Executive Coaching.

Questions About the Event?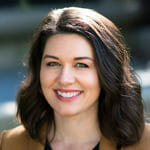 Jess Landis
Senior Learning and Development Manager,
Academic Impressions