Learn how to navigate interpersonal conflict more effectively as a faculty member. 
Few academics would characterize themselves as comfortable or skilled in navigating difficult conversations. In fact, many of us go out of our way to avoid conflicts. Avoidance not only prevents problems from being resolved but can hinder opportunities to build interpersonal trust and respect within our departments.
Effectively navigating difficult conversations can improve your sense of well-being, collegial relationships, the culture of your department, and your academic brand. The purpose of this video course is to help you develop the strategies and techniques required to resist the urge to avoid or fuel interpersonal conflicts and provide you with tools that will allow you to manage these situations with greater ease and confidence.
The following videos are included with this course.
Video 1 – 

Introduction: Purpose, Concepts, and Terms

 

Video 2 – Preparing for Difficult Conversations

 

Video 3 – Having the Conversation

 

Video 4 – Post-Conflict Strategies and Other Considerations

 

 
Course Highlights
37 mins of video instruction
4 short videos
2 roleplays
Valued at $395. Free for members.
97% of Participants Are Satisfied With Our Video Courses
Anita Kite, Ph.D.
As a leadership coach, team coach, and group facilitator, Anita helps clients identify and sidestep many of the inner gremlins that keep them from achieving their goals. Think of her as your thought partner who, through powerful questions, helps you identify your roadblocks and explore your limiting beliefs. She often leverages humor to prompt self-reflection and create a supportive space in which clients are encouraged to practice new behaviors and take safe risks. Anita's sessions serve as an opportunity for you to hold yourself accountable for achieving what matters most to you.
In addition to coaching university faculty, Anita also has over 1000 hours of experience coaching close to 300 emerging and seasoned executives. She works with companies across several industries to facilitate leadership skills, navigate difficult conversations, and help find meaning and fulfillment at work. While she currently holds an ICF certification in team and group coaching, she is also in the process of completing a first-of-its-kind, 6-month team coaching program taught by world renowned team coaching experts Dr. David Clutterbuck and Dr. Peter Hawkins. Anita leverages strategies such as reframing blame, outcomes-based check-ins, and the value contribution grid exercise to promote more productive and harmonious relationships among colleagues, which in turn contributes to greater team unity and a more collaborative culture overall.
Anita holds a PhD in Educational Psychology from the University of Connecticut, an MA in Counseling Psychology from the University of California, a BA in Psychology from the University of Wisconsin, and she's PCC certified through the International Coach Federation. Early on she worked as an academic counselor in community colleges and as the Assistant Dean of Academic Affairs at Holy Names University in Oakland, California. Once beginning her doctoral work in Connecticut in 1995 Anita sought out opportunities that combined her passions for adult learning, organizational learning, and evaluation. During that time and in the years since, she has worked with for- and non-profit organizations, K-12 schools, state departments of education and universities. She has also leveraged her consulting skills to help her business clients identify the measurable objectives that tie to their organizational initiatives. Beyond these experiences, Anita has worked as a Research Specialist on federal, state, and privately-funded grants at The Education Alliance at Brown University and have taught undergraduate and graduate courses on topics such as measurement, evaluation, organizational learning, and statistics at the University of Connecticut, the University of Illinois, the University of Maryland and Northeastern University.
Membership Includes All Content and Much More
Buy membership based on desired number of users  
Invite users to your membership
Engage with upcoming and on-demand online trainings 
Learn more about membership benefits, included content, and pricing.
Questions about membership?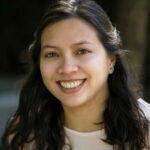 Meghan Paladino
Membership Advisor, Academic Impressions