After participating in this online training, you will be able to answer key questions about the leasing of campus space.
Recently, we have heard questions from institutions regarding how best to lease off-campus space from private partners to expand their campus footprint. In this online training we will share detailed answers to the questions we have received regarding this topic, along with practical advice for effectively leasing campus space. Throughout the training, you will hear from Tom Hulstine from Pennsylvania College of Health Sciences and Mike Hanna from Stantec, and benefit from the lessons they have learned when leasing campus space. You will leave with a better idea of how you can effectively undertake a campus leasing process of your own.
Who Should Attend
If you are currently investigating the possibility of leasing off-campus space to expand your campus footprint, this online training is for you. Our online training has been designed to appeal primarily to leaders in finance, facilities, and institutional planning.
August 29, 2017 | 
1:00

 to 

2:00 pm

 EDT

Throughout this training we will focus on answering questions, including:
Why would an institution decide to lease space vs. build?
What components do institutions need to have in place before they engage a design firm?
What does the process look like if you are working with a design firm?
How do you find viable properties to lease?
Who are the appropriate internal and external stakeholders to have involved in this process?
What is the timeline for a leasing project?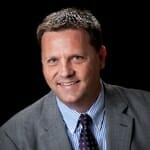 Tom Hulstine
Vice President of Finance and Administration
Pennsylvania College of Health Sciences
Thomas J. Hulstine, CPA, CGMA, serves as the Vice President of Finance and Administration at Pennsylvania College of Health Sciences. In this role, Tom provides executive leadership for the institution as part of the President's Cabinet. His direct responsibilities include overseeing the functional areas of finance, accounting, materials management, accounts payable, facilities, security, information technology, and marketing and communication.
Prior to joining PA College, Tom worked as an internal financial auditor at Lancaster General Health, and spent six years in public accounting. He holds a Bachelor of Science in Business Administration from Shippensburg University and is a certified public accountant and chartered global management accountant.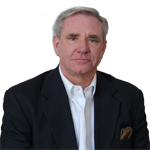 Mike Hanna
Stantec
Mike has over 38 years of professional experience in administration, design, and project management. He is responsible for the coordination and management of the PCHS project from the initial conception through the construction phase as well as occupancy of the facility. He combines many years of architectural experience with his project management experience to provide the necessary qualifications to oversee major facility projects. Acting as the Owner's agent, he successfully negotiates contracts with architects, engineers, and consultants. The variety of his project experience includes healthcare, commercial, industrial, as well as research and development laboratories.
Questions About the Event?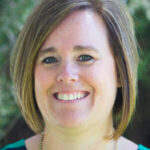 Michelle Sponholz
Program Manager, Academic Impressions