Traditional advice about transitioning to a new senior leadership role no longer applies in today's context. Join us to learn a more updated, practical, and effective approach.
By most accounts, the pandemic has not only accelerated the pace of leadership transitions but has made them considerably more complex. Almost every new senior leader is walking into a situation with significant challenges, including financial and enrollment shortfalls, declining demographics, systemic inequities that need to be addressed and lower faculty and staff morale and engagement.
The days when senior leaders could do a year-long listening tour, delay big decisions, and carefully plan out their first 100 days are gone: this is no longer a reality afforded to most incoming senior leaders. The questions now are how do you identify which strategic challenges to address first while simultaneously building -- and even enhancing -- trust on campus?
Join us for an exciting conversation with Maria Thompson and Susan Turell to explore the realities of senior leadership transitions including how to:
Quickly learn and navigate the politics and agendas at play
Sift through gossip, campus lore and misinformation
Assess the most important issues on which to focus your time and attention
Navigate institutional structures that will impact your leadership like norms, power dynamics, and climate
Who Should Attend
If you are interested in a) learning practical strategies and considerations for navigating senior leadership transitions and b) exploring what makes these transitions so difficult, this webinar is for you. Deans, Vice Presidents, Provosts and Presidents--among other senior leaders—will find particular benefit.
Register to Get the Recording for Free

To view this recorded session, please submit your details and sign up for future updates from Academic Impressions.
Need More?
Supplement your learning with our new book, Running the Race: Transitioning into a New Leadership Role in Higher Ed. This book will help you create your unique 3-6 month roadmap to guide your decisions and identify the most critical tasks to accomplish first in your new role. Order 10+ copies and receive a $15 discount on every copy you purchase.
"When you plan to start a new leadership position and are determined to be outrageously successful, Running the Race is a must read and reread. It powerfully presents foundational information, practice-based exercises, and activities that take you quickly from ideas to action. This is a workbook that you should use again and again throughout your career. Drs. Thompson and Turell have given all of us the roadmap to courageous and confident leadership."
– Karen M. Whitney, Ph.D., Advisor/Interim-Leader/Consultant, President Emerita, Clarion University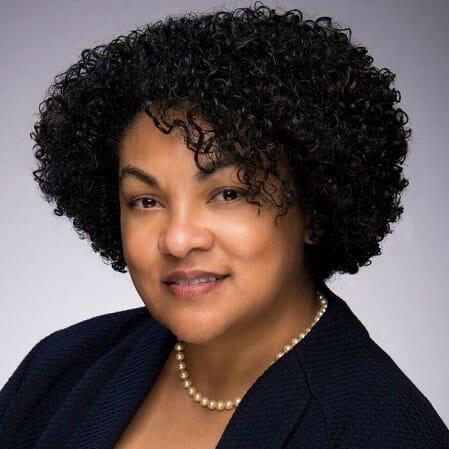 Maria Thompson
Maria is a career educator whose work experience spans a variety of institutional categories, including research universities, comprehensive universities, land-grant universities, urban-located, rural-located, HBCUs, and PWIs. She served as president and CEO of Coppin State University (CSU) and was the first woman to be installed as president. Prior to her appointment at CSU, she was provost and vice president for academic affairs at the State University of New York (SUNY) at Oneonta, the first African American in the role. She served as vice president for research and sponsored programs at Tennessee State University (TSU), the first woman to serve as chief research officer at the institution. She served as principal investigator on numerous grants and received millions in federal funding for scientific research, facilities construction, and educational projects from the National Science Foundation, National Institutes of Health, Air Force Office of Scientific Research, Department of Energy, and the National Geospatial-Intelligence Agency. Read Full Bio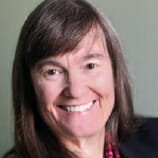 Susan C. Turell
Dr. Susan Turell brings passion, experience, insight, and caring to her coaching. She is dedicated to support and lift others toward achieving their full leadership potential in 21st century higher education. She brings a three-pronged approach to her coaching: 30 years of experience in both higher education leadership and as a licensed psychologist, and a commitment to equity, inclusion, and diversity.
Weaving her leadership as a department chair, associate provost, dean, and provost, with her skills as a licensed psychologist, she will work with you to enhance your existing strengths and build new ones. By focusing on what you uniquely need, she will support you to solve current issues as well as develop ways of thinking that will prepare you for different situations as they arise. Her solution-focused approach will help you to achieve your goals quickly and effectively. Read Full Bio
Questions About the Event?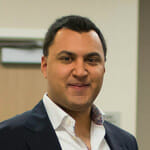 Amit Mrig
President, Academic Impressions