Learn how to start basic planning for a virtual immersive teaching and learning space.
There is plenty of information online regarding virtual and augmented reality (VR/AR) within education, yet we rarely get insight into the learning spaces that make teaching with the technology possible. Join us online to hear from Dr. James Frazee, a technology trailblazer and Director of Instructional Technology Services at San Diego State University to learn how his team created their VITal teaching and learning space. You will leave with a better understanding of how you can bring a virtual and augmented reality learning space to fruition on your own campus.
Note: This program focuses on the physical space that makes teaching with (VR/AR) possible but will not focus on specific teaching methods used with the technology.
Who Should Attend
This program is designed for academic leaders, IT, and learning and technology staff to get a firsthand look at creating a space for faculty to innovate with virtual reality.
The "What": Defining the Space
The "Why": Making a Case

Incubator for research

Promotes experimentation

Leveraging partnerships with industry players

Opportunity to highlight technology

The "How": Designing and Implementing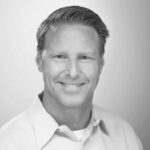 Dr. James Frazee
Senior Academic Technology Officers, San Diego State University
Dr. James P. Frazee is the Senior Academic Technology Officer and Director of Instructional Technology Services (ITS) at San Diego State University. He has written and presented widely on the subjects of obtaining, managing and leveraging large state and federal educational technology grants, designing faculty professional development programs, strategic technology planning and using technology to push curriculum reform.
In 2015, Dr. Frazee was honored with the Center for Digital Education Top 30 Technologists, Transformers and Trailblazers Award. In 2016, he received San Diego State University's President's Leadership Fund Faculty & Staff Excellence Award "in recognition of innovative, forward-thinking and community-based work." More recently, he has been invited to speak and lead workshops based on his experience designing learning environments that enable technology-rich experiences that would be impossible or out of reach in a traditional classroom. His research focuses on using technology to promote student-centered learning strategies in higher education.

$525.00 Through Nov 7
$600
Live Webcast Registration + Digital Recording
Access to the live webcast: Invite your team!
Links to all presentation materials and resources
Permanent digital recording of the live webcast
FREE for Members
This webcast is included for free for qualified online members.
Not a Member? Learn More
$350 through Nov 7
$425.00
Webcast registration
Presentation materials and resources
Access to webcast recording for 60 days (available 10 days after webcast)
$350
Presentation materials and resources
Permanent digital recording link delivered 10 days after webcast
Questions About the Event?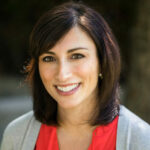 Christine Murphy
Program Manager, Academic Impressions