Practicing Culturally Relevant Pedagogy in Higher Education
September 16 - 17, 2020 | Eastern Time
Take action to examine your knowledge base, unpack biases, and make your classroom and materials more inclusive.
Overview
The Black Lives Matter movement and the resulting widespread public reckoning have many educators urgently examining their classrooms for oppressive practices and structures. Practiced under many different names, culturally relevant pedagogy is an approach to teaching that purposefully challenges androcentric, Eurocentric, and heterocentric knowledge. This process requires an instructor to frequently examine their own knowledge base, unpack where bias may lie, revise course materials and practices, and be both vulnerable and courageous enough to have tough conversations in their classrooms.
We welcome you to a highly interactive virtual conference that will prepare you to begin this lifelong work and take immediate action in your classroom or center for teaching and learning. Our presenters will open the dialogue and provide practical strategies for:
Examining implicit bias
Navigating the tension between creating safe spaces and allowing for free speech
Unpacking the hidden curriculum
Building an inclusive syllabus
Creating culturally relevant assignments and activities
Designing equitable assessments
Building skills to talk about difference in the classroom
You will leave this training feeling more confident to infuse your classroom and practices with culturally relevant pedagogical strategies.
Who Should Attend
This virtual conference is ideal for faculty, instructors, and leaders in centers for teaching & learning and in faculty affairs who are looking to understand and apply culturally relevant pedagogical strategies in their courses. This training will be beneficial for you if you want to examine how your biases may be impacting your curriculum, or if you want to discuss and practice strategies for designing a more inclusive classroom through culturally relevant assignments, activities, and assessments.
Follow Through With Success Coaching
Have you ever gone to a training only to find that you came back with great ideas but don't have the time, support, or skills needed to make the changes?
Academic Impressions has produced thousands of trainings and we have learned that utilizing a coach after attending a conference helps provide accountability and bridges the training with the on-the-ground work of getting the job done.
As a result, we are now offering success coaching on select conferences.
Purchase this

training + 3 one hour follow up success coaching calls

Work with an assigned coach who has extensive experience in higher ed.

Get individualized support to help you follow through on what you've learned.

Workshop your plans, run your ideas by someone and get additional help/practice.
To learn more, contact Elizabeth Ross Hubbell at elizabeth@academicimpressions.com or purchase the Premium Pass with success coaching below.
As the coronavirus pandemic unfolds nationally, it is so important to keep connecting and networking with your peers - at a "social distance" - and to keep learning and developing as higher-ed leaders and professionals. Don't let social distancing and quarantines prevent you from setting aside time for professional development. Everything is changing so fast; more than ever, we need to be pooling our resources and knowledge and finding the best ways to develop our capacity, connect and share with each other, and move forward during a challenging time.
The Academic Impressions Virtual Conference Experience
Our virtual conferences go far beyond just replicating PowerPoint presentations online: these new programs are intentionally designed to give you the kind of robust and dynamic learning experience you've come to expect from Academic Impressions. As higher education strives to adapt rapidly to the shifting crisis, connecting with your peers who are experiencing similar challenges can be the best use of your professional development time.
What you will get:
A dynamic, interactive, and high-touch virtual learning experience designed to engage and set you up for growth
Seamless online face-time, networking, group work, and Q&A opportunities from the comfort of your own workspace
Practical takeaways and hands-on knowledge
Unlimited access to all recorded online sessions
Access to an online conference hub — one-stop shop for presentation materials, attendee introductions, worksheets, supplemental reading, videos, and other resources
See What Our Attendees are Saying
"At first, I was skeptical that a virtual conference was capable of being both engaging and informational - but Academic Impressions has mastered it! The 3-day online event was structured in a creative way that all participants had multiple opportunities to interact with each other and the presenters. No one's questions went unheard or unanswered. Thank you for this great experience, it has changed my view of virtual conferences and I look forward to attending more in the future."
- Desiree Ford, Digital Communications Manager, Binghamton University
"The virtual conference has been amazing. The presenters have all been great and the information they've provided is going to help us better use our social media. Even though this conference had to be virtualized due to COVID-19, the online format has been set up in a way that we can all collaborate and share ideas. I'm very eager to take what I've learned back to campus and start implementing new ideas."
- Chris Forde, Coordinator of Marketing & Public Information, Lincoln Trail College
Day 1: September 16, 2020
Tech Check-In
10:45 – 11:00 a.m.
---
Introductions and Establishing Ground Rules
11:00 – 11:30 a.m.
---
Beyond the Deficit: Equity Work as Framework
11:30 a.m. – 12:15 p.m.
Deficit models of teaching and learning often focus on students as needing to be fixed—they must develop more grit or be provided with remedial tools—in order to thrive in their educational journeys. These models find fault in individuals rather than challenge systems. This workshop will put participants in the frame of mind guiding their engagement with the conference, to think beyond deficit-based models of teaching and towards equity work as that which empowers students and challenges harmful modes of learning. We will begin the difficult work of ideological shifts to frame the way we transform our pedagogy.
---
Break
12:15 – 12:30 p.m.
---
Courageous Conversations: Examining the Context of Talking About Difference
12:30 – 1:15 p.m.
After discussing common biases, we will explore the balance between allowing for vigorous debate of opposing viewpoints in the classroom—a characteristic of higher education—and creating safe spaces for all students. How do we manage this tension in our classrooms? How can we support free speech and safe spaces?
---
Break
1:15 – 1:45 p.m.
---
Reflection and Self-Care
1:45 – 2:00 p.m.
---
Hidden Curriculum: Examining Your Classroom Materials
2:00 – 2:45 p.m.
The syllabus is a pedagogical tool that exemplifies the instructor's approach, their intentions, and the type of classroom they intend to offer. However, many syllabi intentionally or unintentionally operate as part of the hidden curriculum: the unwritten implicit rules, norms, messages, and hidden biases about students that we communicate through the subtext of a syllabus. Historically marginalized and underrepresented students are often disadvantaged from the beginning of the course. In this session, you will engage in a dialogue about syllabus subtext and reveal the hidden curriculum.
---
Break
2:45 – 3:00 p.m.
---
Building an Inclusive Syllabus
3:00 – 3:30 p.m.
Using the principles outlined in the previous session, you will work on your own course syllabus to practice applying the concepts of inclusive design. A sample syllabus will be offered for those attending from centers for teaching and learning.
---
Reflections and Q&A
3:30 – 3:45 p.m.
---
Networking Reception (included in registration fee)
3:45 – 4:00 p.m.
This informal reception is your chance to expand your network of connections. Our programs are intentionally designed for smaller groups, so this is a great time to engage with attendees and speakers whom you may not have connected with yet.
---
Day 2: September 17, 2020
Opening Reflection and Check In
11:00 – 11:15 a.m.
---
Creating Inclusive Assignments and Activities
11:15 – 11:45 a.m.
Assignments serve as assessment tools for instructors and students to understand student progress toward meeting course objectives. What are the principles to keep in mind when constructing inclusive assignments for assessing student progress? How should students be asked to demonstrate their learning through formative and summative assessment? In this session, you will practice making an assignment more inclusive. We encourage you to bring your own assignment; however, a sample will also be provided.
---
Break
11:45 a.m. – 12:00 p.m.
---
The Anti-Colonial Classroom: Power Dynamics and Agency
12:00 – 12:45 p.m.
What are standard classroom practices that uphold systems of oppression and inequity? We will draw on critical pedagogy, critical race theory, and transgressive teaching, in order to recognize the colonial roots of some teaching practices, particularly as they apply to power dynamics in the classroom between ourselves and our students. By providing our students for more opportunities to express their agency, we offer a means to shift power dynamics and reject teaching practices rooted in colonialism.
---
Break
12:45 – 1:15 p.m.
---
Reflection and Self-Care
1:15 – 1:30 p.m.
---
Courageous Conversations: Building Skills to Talk About Difference
1:30 – 2:00 p.m.
We will discuss the responsibility of faculty to engage in courageous conversations around difference. Through question prompts and response examples, you will be able to prepare to engage in vulnerable and courageous dialogue and offer empathetic responses.
---
Action Planning: What are Your Next Steps?
2:00 – 2:30 p.m.
What do you want to achieve in your classroom in one month, six months, or in a year? You will begin with your goals and plan to design a course toward the outlined goals.
---
Q&A and Closing Reflections
2:30 – 3:00 p.m.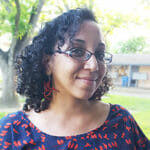 Jamiella Brooks
Associate Director of the Center for Teaching and Learning, University of Pennsylvania
Jamiella's primary work at CTL focuses on programming and support for equitable and inclusive teaching practices. She earned her Ph.D. in French Literature at University of California, Davis, and her B.A. in English at Oberlin College. She has served as a Fulbright Teaching Assistant in France and participated in the McNair Scholarship and Mellon Fellows programs.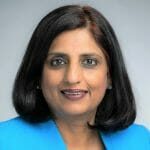 Rita Kumar
Executive Director of Faculty Enrichment Center, University of Cincinnati
Dr. Rita Kumar, Professor of English is the Executive Director of the Faculty Enrichment Center at the University of Cincinnati where she provides conceptual and organizational leadership for the Center. She is the co-recipient of the 2019 Dr. Marian Spencer Equity Ambassador Award for organization and is currently co-editing a book on designing student-centered classrooms for equity and inclusion across disciplines. She has presented at several professional conferences and published in peer- reviewed journals. Dr. Kumar is a member of the UC Academy of Fellows for Teaching and Learning and serves as the Institutional Representative for the American Council on Education Women's Network-Ohio.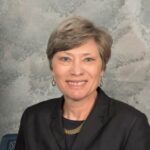 Diane Zosky
Interim Dean, College of Arts and Sciences, Illinois State University
Diane Zosky has been the interim dean of the College of Arts and Sciences at Illinois State University since 2018. She has a Ph.D. in clinical social work from Loyola University Chicago. Zosky is a Professor of Social Work and previously was the Director of the School of Social Work at Illinois State University for 8 years. Her research and teaching areas include intimate partner violence and culturally responsive practice.
All-Inclusive Members Get
$250 off*
Questions About the Event?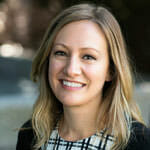 Whitney Egstad
Program Manager, Academic Impressions
*There are limited spots available for All-Inclusive Members to register for Virtual Conferences for free in 2020. Each virtual conference has a registration cap in order to ensure a high-quality learning experience, personalized attention, networking and interactivity. If the cap has been met, All-Inclusive Members can register with a $250 discount if space is available.
Please note the member discount is not applicable on conference binders or success coaching.