Set your institution up for future success.
Learn how to navigate the complex world of mergers, partnerships, and strategic alliances.
Mergers, partnerships, and other institutional combinations will be a reality for a large number of colleges and universities as the landscape of higher education changes and becomes more competitive than ever. However, successful mergers cannot only be about survival or fixing bad economics; the resulting institution has to be stronger as a result of the combination.
Unfortunately, the benefits of scale and competitiveness do not come easily or without risk. Key considerations have to be understood when evaluating, negotiating, and implementing a strategic alliance or merger. Further, it's too late to prepare once a merger or alliance is being pursued; leaders need to be proactive and understand the landscape so that they can be either opportunistic or strategically positioned to create the best possible outcome for their institution.
Program Content
Our panel of expert leaders and published authors on the subject have all experienced mergers, acquisitions, and consolidations. They will share real strategies and processes to ensure you have the ingredients to be successful. Join us for this practical and  interactive learning experience to learn how to:
Identify key areas for partnership

Create a strategy for early conversations

Navigate deal features and understand what it takes to be successful

Gain board approval and overcome regulatory obstacles

Ask the right questions and identify potential risks and threats
There will be ample opportunity for interaction, dialogue, and collegial exchange between peers who want to be more proactive about the future.
Who Should Attend
This learning experience will benefit those seeking resources to support the health of their institution, including:
Senior university and college leaders

Senior academic, financial, and executive professionals, such as:

Presidents

Provosts

CFOs

Executive Board Members
If your organization is interested in sponsoring this event, please contact Grace Royal at grace@academicimpressions.com.
CPE Credits Available
Continuing education credits: CPE
Recommended CPE Credits: 10.5
Program Field of Study:  Specialized Knowledge
Delivery Method: Group Live
Prerequisites: None
Program Level: Basic
"As higher ed continues to grapple with what the future will look like, this is a unique program that addresses one of the most powerful, transformative, and misunderstood opportunities that face our institutions."
Dr. Ricardo Azziz, Chief Officer, Academic Health & Hospital Affairs, SUNY, Principal, Azziz & Associates Consulting
"We are living in a era where higher education must think about innovative ways to structure their organizations for student success. It is exciting to think of all the ways institutions can work together to improve both their business model and student outcomes." 
Dr. Nivine Megahed, Ph.D., President, National Louis University
"I am excited about this event because the merger, consolidation, and acquisition processes are complicated, and there is much to learn from each other."
Dr. Susan Poser, Provost and Vice Chancellor for Academic Affairs, University of Illinois at Chicago 
"As the co-author of several books from John Hopkins University Press on the subject of mergers, consolidations and  joint-ventures, what's exciting to me is the opportunity to share actual best practices, case studies, and real-time on the ground consolidation experience that can transform competitors into mutual growth win-win collaborators"
Dr. James E. Samels, President, The Education Alliance & The Samels Group

Agenda
Your registration for the event includes full access to all conference sessions and materials, the networking reception on Monday, breakfast and lunch on Tuesday, as well as refreshments and snacks throughout the conference.
Day 1 |April 1, 2019
12:30 to 5:30 p.m.
The Landscape
Opening Remarks and Introductions: What does Preparing for the Future Mean to you?
Through a lively discussion and guidance from our instructors, you will learn the key areas for partnership opportunities and set the stage to build on your institution's strengths for the future.
---
How Institutions Enhance Their Mission through Strategic, Academic Mergers and Partnerships
Dr. James Samels, President and Founder of The Education Alliance & The Samels Group, will set the stage through a deep dive into key areas of the higher ed landscape that is changing, key trends in higher ed partnerships, and how to prepare for these changes.
---
Public Institution Merger with Another Public Institution: Lessons Learned from State System Level Consolidation
The recent statutory reorganization in the University System of Georgia highlights some of the key trends in higher education. From this, we can draw many lessons on how to gain buy-in and find the common pathway for alignment and working towards the future. You will learn the key features as well as what you need to consider given the size and scale of your institution.
---
Discussion: Mergers and Acquisitions as part of the Strategic Planning Process
This discussion cycle will be framed by our facilitators to provide you an opportunity to share how mergers and acquisition are seen at your institution as a potential strategy for sustainability.
---
Day 1 Wrap-Up and Q&A
---
Networking Reception
---
Day 2 | April 2, 2019
8:30 a.m. to 4:00 p.m.
Models and Examples
Day 1 Recap and Kickoff for Day 2
---
Public Institution Acquisition of a Private Institution: University of Illinois and John Marshall Law School
Susan Poser, Provost and Vice Chancellor for Academic Affairs, will highlight how an R1 institution took an intentional approach to acquire a private law school in order to stay competitive. Learn the process from approval to accreditation, and learn how their strategic approach built trust and ultimately won board approval.
---
Asset Transfer: Private University Acquisition of a For-Profit Institution: National Louis University and Kendall College
President Nivine Megahed, of National Louis University will share on the acquisition of Kendall college (a for-profit Laureate Education college). Through acquiring Kendall College, they were able to add three new programs including hospitality, early online childhood, and culinary. Nivine will highlight the opportunistic mindset that drove at faster than normal speed transaction (taking less than one year). Since the acquisition, they are more aware of the day to day realities. This case study may also help dispel myths about what happens after integration.
---
Mentored Group Discussions
We will break into smaller groups for two rounds of discussion, so you can share an informal space to learn more from our experts' experiences.
Lessons Learned
Lessons Learned from "Almost" Mergers
Institutions embark on mergers and joint ventures with a great deal of good will. As things progress, there are times when due diligence sheds light on areas for concern. We will examine a potential merger that did not come to fruition and discuss what strategies to consider to support your deal from start to finish.
---
Panel Discussion: Key Process Considerations for Strategic Partnerships
Following the mentor group discussions, our panelists will support the group in further distilling the key process considerations for your specific challenges. Themes may include:
Strategies during the due diligence process
How and when to involve key players
Gaining support from the campus and community
How to gracefully exit a deal
Transparent communication, internally, and externally
How changes in leadership could potentially impact a deal
---
Guiding Questions for Planning your Approach for Actively Seeking Potential Alliances that Complement Your Strengths
You will be guided through a series of discussions and planning exercises to map out strategies for better defining your profile and becoming more active in finding potential partners and identifying future opportunities.
---
Final Q&A and Wrap-Up

Speakers
Dr. Ricardo Azziz
Chief Officer, Academic Health & Hospital Affairs, State University of New York (SUNY) System Administration; Principal, Azziz & Associates Consulting
Dr. Azziz is a recognized leader in higher education. He is co-author of the upcoming book "Mergers in Higher Education: Pursuing Sustainability, Breadth, and Excellence through Scale" (Johns Hopkins Press, 2019). Dr. Azziz oversaw the merger that resulted in Georgia Regents University (now Augusta University), serving as founding president. Prior, he served as president of Georgia Health Sciences University, leading the creation of the state's only public academic health system.
Jim Hundreiser
Associate Managing Principal, AGB
Jim's consulting practice includes supporting institutions with strategic decision making around their academic portfolio through cost/benefit analysis. Prior to joining AGB Institutional Strategies, Jim led the reengineering efforts of Plymouth State University's undergraduate admissions department, which resulted in two straight years of record first-year enrollment with more college ready students.
Dr. Nivine Megahed, Ph.D.
President, National Louis University
Prior to her current role, Dr. Megahed has lead the American School of Professional Psychology in Hawaii as campus dean and has been president at multiple institutions, including the University of Sarasota and Kendall College in Chicago. She has overseen multiple colleges and universities for Kaplan Higher Education and other organizations where she provided leadership in the development of new programs and operational and educational quality, combining academic expertise, and business acumen in the service of student success.
Dr. Susan Poser
Provost and Vice Chancellor for Academic Affairs, University of Illinois at Chicago (UIC)
Dr. Susan Poser is responsible for UIC's academic enterprise, including the planning, implementation, and assessment of academic programs. During her three years at UIC, Provost Poser has initiated many programs for faculty and students, including increased opportunities for faculty research collaborations and professional development, and data-driven approaches to enhancing students' academic success in order to increase student retention and graduation rates.
Dr. James E. Samels
President, The Education Alliance & The Samels Group
Dr. Samels is the Founder and Chief Executive Officer of The Education Alliance and The Samels Group, a full service higher education consulting firm. He is also the founding partner of Samels Associates, a law firm serving independent and public colleges, universities, foundations, non-profit, and for-profit higher education organizations. He is the co-author of Merging Colleges for Mutual Growth (Johns Hopkins), and First Among Equals: The Role of the Chief Academic Officer (Johns Hopkins).
$1,395 through March 15
$1,495
Set your institution up for future success. Learn how to navigate the complex world of mergers, partnerships, and strategic alliances.

Team Discounts Available
1-2 registrations: full price
3-4 registrations: 15% off each conference registration
5-7 registrations: 20% off each conference registration
8 + registrations: 25% off each conference registration
$1,895 through March 15
$1,995
A $500 surcharge applies to corporate attendees.
$295
Purchase the conference binder, which includes all presentation slides, worksheets, action plans, and additional resources.
Note: Conference attendees do not need to purchase materials separately.
Questions About the Event?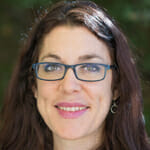 Grace Royal
Program Manager, Academic Impressions