Effectively train your faculty to be Student Mental Health identifiers, advocates, and supporters.
Faculty are on the frontline when it comes to student mental health, but many are not comfortable acting in or navigating this space. Instead of generically training your team with off-the-shelf materials, provide a more intentional and impactful way to integrate these key players in your mental health initiatives. This webcast, developed with David Reetz, Director of Rochester Institute of Technology's Counseling Center, provides a faculty engagement training model that is faculty-centric and action-oriented. You'll gain insights into the different components of this successful training model that you can immediately adapt and apply to your own unique institutional context.
Prepare your faculty to minimize triggers and take action towards establishing a positive tone and an accepting climate for students with mental health concerns.
Who Should Attend
Mental health professionals, directors of counseling centers, and education and health promotion professionals who are interested in more effectively training and engaging faculty in student mental health efforts will benefit from this content.
Agenda
1. Contextual Information for Faculty: Today's College Mental Health Landscape
Inspiring faculty buy-in

Practical data and higher education specific context
2. Individual Strategies: Setting the Tone and Influencing Campus Climate
Framing distress and understanding college student mental health (e.g., most mental health difficulties result in disengagement from people and/or demands)

Recommended phrases to engage students with faculty (e.g., "I can see this is important to you. Because this is important, let's come up with a plan.")

Setting up expectations in the classroom

How to properly refer students to campus resources
3. Strategies to Sustain Faculty Engagement
Invitations to get involved to learn more about student mental health

Importance of faculty self-care
Instructor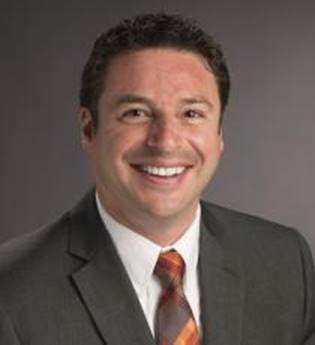 David Reetz
Director of Counseling Center, Rochester Institute of Technology
Dr. David Reetz is a licensed psychologist in Indiana, Illinois, and New York and has spent the past twelve years serving as both a university psychologist and counseling center administrator. Across several distinct educational settings, Dr. Reetz's leadership produced more efficient and effective service practices to reach a broader range of students and train campus-wide constituents on prevention and early intervention strategies.
Dr. Reetz is a national speaker on campus-wide mental health awareness and early intervention training, and consultant for mental health services in higher education. Hewas the lead researcher for the AUCCCD Annual Survey, the largest on-going database on college mental health policy, practice, and service delivery trends.
Questions About the Event? Email this event's Program Manager, Rabia Khan Harvey.
Product Information
What's included in your purchase?
Webcast recording – a recording of our live session that you can access anywhere, anytime.
For more details about this product, please visit our Product FAQs.