Start using student activism as a vehicle for leadership development.
Student activism has always been an important vehicle for marginalized students to not only practice civic engagement but to also raise awareness of perceived social injustices related to their collegiate experience.
Despite all the opportunities student activism presents, most institutions still carry a negative attitude or feel ill-prepared to engage with such initiatives. Instead of proactively guiding and mentoring students through the process, they often fall into the trap of waiting until students create a rumble.
From the students' perspective, there is often a lack of clarity on campus policies and resources that can provide guidance on how to raise concerns without completely disrupting the day-to-day campus routine. There lies an opportunity for campus leaders to teach students about intent vs. impact and about how civic engagement can help develop their leadership skills and potential.
Join us and our seasoned speaker online to reframe activism from a threat or problem to an opportunity for student growth and leadership development.
Who Should Attend
This online training will benefit campus leaders from all areas of student and academic affairs who:
Want to seek ways to have a unified, clear, and equitable campus approach to student activism

Desire to reframe conversations about activism, including shifting their own beliefs, assumptions, and attitudes

Wish to be at the forefront of student activism and learn about strategies to help students realize their leadership potential through activism
Agenda
In this webcast, we will help you reframe student activism from a problem to be managed to an opportunity for growth and development on both the student and faculty sides. We will provide tangible suggestions on what your campus needs to do before the next incident to ensure that activism is channeled positively, including:
Proactive strategic response to student activism

Shifting attitudes, assumptions, and beliefs

Aligning civic engagement with institutional mission

Policy review and its interpretation for students

Anticipating students' need for action
Connecting civic engagement with student leadership development

Helping students do research to support their facts and make their cases

Engaging students in taking calculated risks

Inspiring students to find their voice and involve others

Establishing timelines with students
Critical lessons for advisors

Knowing your boundaries

Deliberating with student activists

Maintaining documentation and tracking progress
Instructor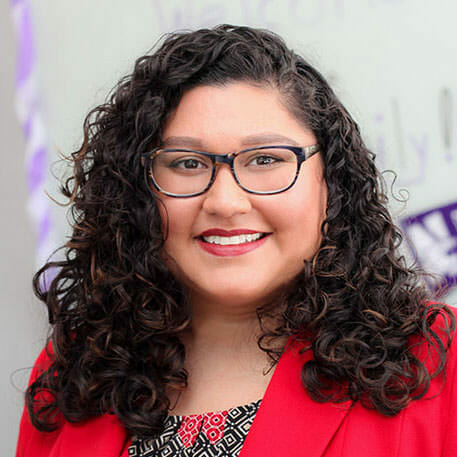 Daviree L. Velázquez Phillip
Director of Multicultural Student Affairs, Northwestern University
In her current capacity, Daviree is responsible for providing leadership and management for the programs, services, and staff within the Department of Multicultural Student Affairs. In addition, Daviree serves as an advocate and ally for students whose gender, ethnicity, race, and sexual identities play a primary role in their university experience, while working with the larger community to continue developing the efficacy and capacity to engage in inclusion work. Daviree earned her master's degree in Higher Education Administration at Loyola University Chicago and her bachelor's degree in Psychology with a minor in Sociology from DePaul University. Prior to arriving at NU, Daviree worked in residence life and student conduct at Loyola University Chicago and at Loyola University Maryland. Most recently, Daviree worked at Georgetown University in diversity and inclusion within Student Affairs and Faculty Development. Daviree is also a member of NASPA, has interned with the Social Justice Training Institute, and is a lead faculty member for the Racial Justice Institute, a part of the Creating Change Conference hosted by The National LGBTQ Task Force.
Daviree has extensive experience with intergroup dialogue, developing affinity spaces, and creating programs that allow students to better understand themselves and others while developing the skills to engage across difference. As a scholar practitioner, Daviree remains abreast to research, scholarship, and societal trends that influence the educational environment particularly for marginalized students. She has served on climate survey committees, participated in student experience task forces, and was a part of Georgetown's Slavery, Memory and Reconciliation Working Group. Her research interest includes critical social theories and college student development, intersectional climate assessments, and curricular diversity requirements in higher education. Recently, Daviree co-authored a chapter on leadership development within multicultural education and a chapter regarding critical hope and leadership development.
Questions About the Event? Email this event's Program Manager, Rabia Khan Harvey.
Product Information
For the live webcast, login instructions for the webcast will be sent twice via email – in the registration confirmation email, and again the day before the webcast. Please safelist webcasts@academicimpressions.com to ensure you receive these communications.
For webcast recordings, your recording is sent via email upon receipt of payment and within 10 business days following the live webcast. You will also be able to access your recording through your My Account section.