Learn unique and strategic ways to steward your scholarship donors.
Develop a more efficient and impactful experience for donors by gathering accurate award information from financial aid officers and engaging with scholarship recipients. By implementing clear lines of communications early on, you can simplify the process and get what you need to create a cohesive donor experience. Join us to learn how to improve the way you receive and organize information from scholarship recipients, your financial aid team, and other partners on campus.
Ultimately, you will be able to improve stewardship for your scholarship donors by:
Ensuring timely and effective communication channels from the financial aid office to scholarship recipients
Educating everyone involved in the process of their set timelines and expectations
Building a cohesive and consistent scholarship donor experience in which they receive meaningful reporting
You'll leave this webcast with unique policies, procedures, and timelines that your shop can implement immediately.
Who Should Attend
Stewardship and donor relations professionals who want to learn best practices in scholarship stewardship and reporting will leave this webcast with resources, tools, and ideas to improve how you educate partners on campus, obtain and organize scholarship information, and engage students in stewardship.
Agenda
Our presenter from the University of Maryland will show you how to:
Develop and implement procedures and timelines
Meet and train your partners on campus
Develop a donor stewardship plan
Together, these tactics will help you orchestrate a more cohesive and meaningful donor experience.
Instructor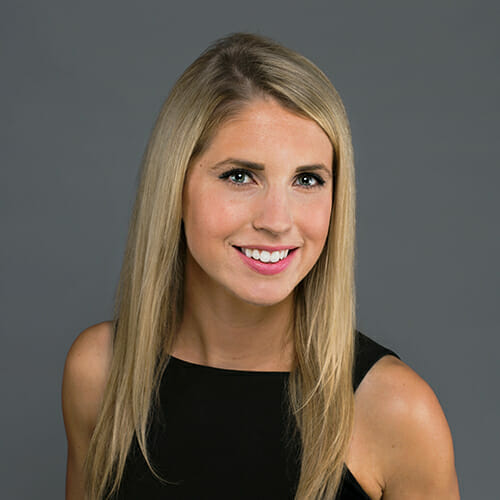 Michelle Milkovich
Senior Director of Donor Relations and Stewardship, University of Maryland
Michelle Milkovich is a donor relations professional with more than eight years of experience in the industry. In her current role, her responsibilities include leading donor relations strategy across 16 schools and colleges, implementing and overseeing policies and procedures across divisions and managing principal gift stewardship. Previously, Michelle served as the Director of Donor Relations for the A. James Clark School of Engineering at the University of Maryland. Read Michelle's full bio here.
Questions About the Event? Email this event's Program Manager, Christine Murphy.
Product Information
What's included in your purchase?
Live webcast session - a live presentation where you have the chance to ask questions and get personalized answers from our expert speakers. You must purchase the product prior to the live date in order to attend the live session.
Webcast recording - a recording of our live session that you can access anywhere, anytime.
For more details about this product, please visit our Product FAQs.