Use urgent care delivery for all students in order to reduce your waitlists and see more patients per hour.
Giving every student an assessment and 50-minute counseling session is no longer sustainable given the high volume of students needing mental health services. You are likely looking for new ways of delivering quality care to meet your students' needs and manage your resources.
Join us online to learn how the Urgent Care Model may be one possible solution for your counseling center. Dr. Will Meek from Brown University, creator of the model, will guide you through its key components and share tips for how you can implement the model on your campus. We will share a counselor's typical daily schedule in the Urgent Care Model to illustrate how quality care is delivered to various students.
What is Urgent Care?
Not sure whether this webcast is right for you? The Urgent Care Model provides mental health care within the counseling center by focusing on immediate access and treatment, same-day service, walk-ins, 25-minute appointments, and flexible follow-up, all depending on the students' needs. Learn more about the Urgent Care Model here.
Who Should Attend
This webcast is ideal for Directors of Counseling Centers, Supervisors of Counseling/Assistance Centers, and any others involved in student mental health services - such as Deans of Students and Vice Presidents of Student Affairs.
If you are struggling to keep up with the volume of student demand at your counseling center and are interested in exploring new mental health service delivery models while still maintaining quality of care, this webcast is for you.
Agenda
1) A Day in the Life of a Counselor and Student: You will experience a typical day of a counselor, so that you can see how quality care is delivered in three situations:
Same-day appointment
Advanced appointment
Returner appointment
2) Evaluating the Impact of the Urgent Care Model: You will learn the benefits and challenges of the Urgent Care Model as seen through Brown's outcomes.
3) Tips for Getting Started: You'll walk away with lessons learned that will help you get started, including how to create a communication plan and how to get buy-in from staff.
Instructor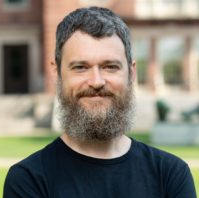 Dr. Will Meek
Psychologist and Director of Counseling & Psychological Services, Brown University
Dr. Meek's work focuses on expanding access to culturally informed mental health care at universities and beyond. He is most known as the developer of the "Urgent Care Model," which works toward those goals by prioritizing same-day access to care, concise counseling sessions (20-30 minutes), an immediate treatment orientation, and a range of flexible follow up options. These practices have reduced wait times for sessions and increased clinical at Brown and other universities that have implemented them. Read Will's full bio here.
Questions About the Event? Email this event's Program Manager, Lisa Lafflam.
Product Information
What's included in your purchase?
Live webcast session - a live presentation where you have the chance to ask questions and get personalized answers from our expert speakers. You must purchase the product prior to the live date in order to attend the live session.
Webcast recording - a recording of our live session that you can access anywhere, anytime.
For more details about this product, please visit our Product FAQs.