Connect your everyday work with your life's purpose to find greater well-being.
Overview
The pandemic has fundamentally altered the way we work: remote and hybrid environments, students and colleagues in greater need of support, and demands for greater work-life balance. This is the perfect time to take stock, check in with yourself and your goals, and start creating work habits that work for you.
Join us online for an interactive workshop and discussion that will help you refocus your time, energy, and future work in realizing your purpose and professional vision. You'll begin the workshop by assessing the current state of your well-being and reflecting on the factors that most contribute to it. You'll then explore to what extent inherited norms shape your definition of success, so that you can create your own definition of success based on your values and the impact you want to have in the world. Finally, you'll document a practical and tangible plan that outlines the goals and tasks you'll need to craft the meaningful life and career you desire.

Who Should Attend
This training is designed for all academics, including faculty, as well as non-academic staff and administrators who are exploring ways to connect their everyday work with their life's purpose to find greater well-being.
Recording available 10 business days after the live training.
The Academic Impressions Online Learning Experience

Intentionally Designed
Online Learning
Our virtual trainings go far beyond just replicating PowerPoint presentations online: these experiences are intentionally designed to give you the kind of robust and dynamic learning experience you've come to expect from Academic Impressions. These trainings provide you with an active learning environment and an online space where you can explore ideas, get inspired by what your peers are doing, and understand the range of possibilities around a certain topic. You will leave these sessions with practical solutions that you can take back to your team or task force.
What you will get:
A dynamic, interactive, and high-touch virtual learning experience designed to engage and set you up for growth
Seamless online face-time, networking, group work, and Q&A opportunities from the comfort of your own workspace
Practical takeaways and hands-on knowledge
Guidance from vetted subject matter experts
Unlimited access to all recorded online sessions
AGENDA
April 5, 2023
1:00 – 4:00 p.m. ET
Section 1: What does it mean to be resilient?
Being resilient is more than just bouncing back from setbacks at work. It is a whole-person framework for being connected to your purpose, your community, and your body. This workshop introduces you to the research-based Resilience @ Work framework, which outlines the following seven components of personal and team resilience:
Living Authentically
Finding Your Calling
Maintaining Perspective
Mastering Stress
Interacting Cooperatively
Staying Healthy
Building Networks
You'll reflect on how well these components show up in your life and discuss ways to refocus your energy so that you're prioritizing your well-being.
---
Section 2: Defining Success in Terms of Well-Being and Resilience
We often inherit others' definitions of success as our own because of institutional and societal norms and standards. When was the last time you paused and asked yourself: "What does success mean to me? What impact or legacy do I want to have?"
To put your well-being front and center in everything you do, you need to define success in ways that support your values. As part of this workshop, you'll begin to define what success means for you by identifying the impact you want to have.
---
Section 3: Building a Roadmap for Your Success
In order to actualize your purpose, you'll need to translate your vision for success into a roadmap. In this section of the workshop, you'll apply an approach that you can use to break your long-term priorities into smaller daily tasks that support your well-being.
SPEAKERS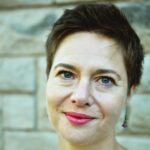 Jennifer Askey, Ph.D., PCC
Academic Coach
Jennifer Askey is an individual and group academic coach with over 25 years of experience in higher education in the U.S. and Canada. Her career has included work experience all over the academic map as support staff, sessional/adjunct lecturer, tenure-track faculty, tenured faculty, and professional administrative staff. As a coach, she helps her clients achieve clarity around the impact they want to have as an academic and the habits they need to develop to reach their goals.