Are you getting the right results from your corporate campus visits?
When hosting potential corporate partners on-campus, it's easy for the visit to become a tour or show and tell. If not done well, all parties involved may be drained and left without the desired outcome. If skillfully executed, the visit is the perfect opportunity to hone in on the intersection between the corporation's and your institution's strategic roadmap and goals.  

Join us for this webcast to hear from our expert faculty and learn how to strategically prepare meaningful and actionable corporate campus visits that will ultimately result in trusted, mutually beneficial relationships with your corporate partners.
Who Should Attend
Whether you are new to facilitating corporate guests or have experience and are looking for a clearer strategy to give you confidence in your approach, this webcast is for you. Front-line corporate foundation relations staff or professionals from other campus entities charged with corporate outreach will certainly find this training valuable.
Agenda
During this 60 minute webcast, you will learn what advanced strategies you can apply before, during and after a successful corporate visit:  
Before the visit

is the time to utilize strategies for researching and defining the scope, as well as engaging the appropriate people. You will be introduced to samples of communication and parameters to ensure the team you have selected are ready to go.  

During the visit,

you will be the guardian of the agenda you've already prepared. You will learn to design and facilitate the flow of the day to support your clearly defined goals. The focus will be on the most critical parts of the visit for strong outcomes.

After the visit,

the follow-up is crucial. There will be a heavy amount of insights, information, and notes to process. We'll discuss how to devise a successful follow-up strategy that can advance your goals.  
Instructor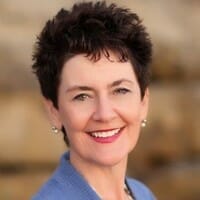 Anne O'Donnell
Senior Executive Director of Development, UC San Diego
Since January 2017, Anne leads a new Central Corporate Relations Office to develop holistic relationships with companies to support UC San Diego's strategic plan and fundraising objectives. Anne works with the UC San Diego Chancellor and Deans on strategic corporate initiatives from both advancement and sponsored research. Read Anne's full bio.
Questions about this webcast? Email us.
Product Information
What's included in your purchase?
Webcast recording – a recording of our live session that you can access anywhere, anytime.
For more details about this product, please visit our Product FAQs.