Learn how one university created a partnership between career services and financial aid to create a paid internship program that fosters student career and real-world skills development.
With many employers claiming that college and university graduates lack skills necessary for real-world success, it's especially important to help students build these skills starting in their first year. DePaul University is doing this through EDGE (Education and Development Grant for Employability) – an on-campus internship program for first-year students that links them to a department team for 5-10 hours per week. Students gain skills and experience that will help them in their future careers, and they also get workshops in career development and financial fitness.
Join us online to start thinking about how to create a similar career development ecosystem on your campus. After describing DePaul's EDGE program, we will share advice on how to define your own on-campus career development program – including how to identify and interact with campus partners.
Who Should Attend
Career services leaders who are looking to partner with other units on campus to impact their students' career and skills development will benefit from this session. The on-campus internships described in the webcast will be especially helpful for rural campuses and / or those serving students who may not have viable transportation off-campus.
Agenda
DePaul University will share its expertise and success in developing its on-campus internship program called EDGE (Education and Development Grant for Employability) by discussing the following:
Program Goals and Format: Understand how students develop financial literacy and career skills as outcomes of the internship program
Strategic Program Design: Learn how DePaul University solved multiple student issues by developing the internship program and how you can do the same at your institution
Strategic Partnership Model – Learn how to create a process that is easy for on-campus partners to use
Instructor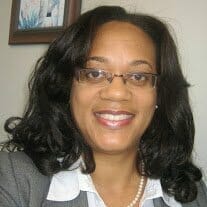 Brenda J. Williams, M.Ed.
Director of Career Experiences, DePaul University
As the Director of Career Experiences at DePaul University, she has oversight of the teams that manage student employment, the EDGE program, employer engagement and the Alumni Sharing Knowledge Program. Her charge is to provide strategic oversight and leadership in the development of programming and partnerships that create opportunities for students to explore career options through on-campus and off-campus jobs, internships, job shadowing, mentoring and networking. Read Brenda's full bio here.
Questions About the Event? Email this event's Program Manager, Lisa Lafflam.
Product Information
What's included in your purchase?
Webcast recording – a recording of our live session that you can access anywhere, anytime.
For more details about this product, please visit our Product FAQs.