With so much information to process, your brain is constantly creating shortcuts — "rules of thumb" or biases that help you make decisions more quickly. While these shortcuts are meant to help you simplify a complex world, they also pose problems. With these biases humming in the background, you run the risk of making poor decisions.
Join us online to gain awareness about common cognitive biases that impact decision-making. You'll learn and practice three methods that can help you make sound decisions when it matters most.
Who Should Attend
This webcast is ideal for anyone wanting to gain confidence in their decision-making skills – especially those in leadership positions or those who make big and important decisions on a regular basis.
Agenda
1) You'll learn how cognitive biases, such as the following, get in the way of your decision-making:
Overconfidence
Anchoring
Confirmation Bias
2) You will learn and practice these three methods for improving decision-making:
Pre-Mortem Technique
10-Step Method of Decision-Making
Gen. Perry Smith's Seven Useful Checks for Big Decisions
CPE Credit Available
Continuing education credits: CPE
Recommended CPE Credits: 1.0
Program Field of Study: Personal Development
Delivery Method: Group Internet
Prerequisites: None
Program Level: Basic
Instructor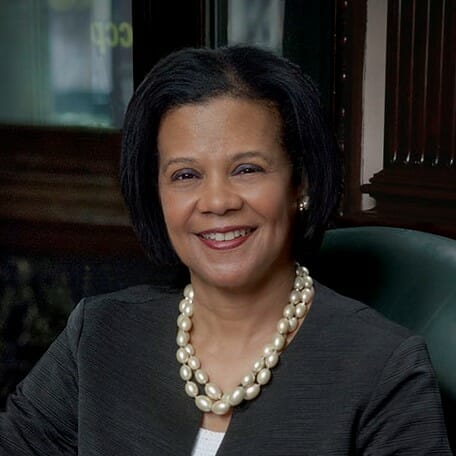 Dr. Judith Gay
Vice President for Strategic Initiatives and Chief of Staff, Community College of Philadelphia
Dr. Gay's current responsibilities include fostering strategic opportunities and oversight for institutional effectiveness, diversity and inclusion, online learning, multimedia services, and community engagement. She held previous positions at the College as Chief Academic Officer and as Interim President. Before coming to Community College of Philadelphia, in addition to serving various administrative roles, she served as a faculty member, full- and part-time, achieving the rank of full professor. Read Judith's full bio here.
Questions About the Event? Email this event's Program Manager, Lisa Lafflam.
The Academic Impressions Online Learning Experience
The Academic Impressions Online Learning Experience
Our virtual trainings go far beyond just replicating PowerPoint presentations online: these experiences are intentionally designed to give you the kind of robust and dynamic learning experience you've come to expect from Academic Impressions. These trainings provide you with an active learning environment and an online space where you can explore ideas, get inspired by what your peers are doing, and understand the range of possibilities around a certain topic. You will leave these sessions with practical solutions that you can take back to your team or task force.
What you will get:
A dynamic, interactive, and high-touch virtual learning experience designed to engage and set you up for growth
Seamless online face-time, networking, group work, and Q&A opportunities from the comfort of your own workspace
Practical takeaways and hands-on knowledge
Guidance from vetted subject matter experts
Unlimited access to all recorded online sessions
Product Information
What's included in your purchase?
Webcast recording - a recording of our live session that you can access anywhere, anytime.
For more details about this product, please visit our Product FAQs.