Learn how to incorporate key data and reports into your prospect management efforts.
Whether you are organizing prospect lists for gift officers or administering your own prospect management, join us to learn foundational data and reports to anchor your prospect management efforts, including:
Elapsed time of prospects in the moves management cycle

Qualifying data around prospects and proposals

Proposal aging reports and prospect activity reports
No matter what database or technology you are using, you will leave with solid advice for priming your prospect management efforts.
Who Should Attend
As a foundational training in prospect management, prospect development staff who manage portfolios will benefit most from this training. This includes any gift officers administering their own prospect management or prospect researchers that assist in the process.
What Prospect Pipelines Items to Track, and How to Track Them:

Averages and medians of portfolio sizes

Elapsed time of your moves management cycle

Qualifying data around prospects and proposals

Donation metrics

Reporting and Analysis

Proposal aging report
Development officer prospect activity report

Making the Case: Working with CRM managers and leadership to establish the necessary data points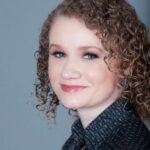 Rikki Bryant
Associate Director, Development
The Medical Foundation of North Carolina, Inc.
Rikki Bryant supports twenty-five development officers in the areas of prospect management and research. Her prospect management program is currently being adopted throughout the UNC development community. She consults and advises colleagues across UNC on topics such as prospect pipeline development, portfolio data visualization, reporting, data management best practices, and prospect research resources.
Rikki previously worked at the University of Houston, serving in a leadership capacity for the advancement services team, representing the Data Management Department. She also presided over the University Advancement condolence process; her specialty family history research for a stewardship project received an honorable mention from CASE District IV. Amongst other notable accomplishments, Rikki helped to raise $7 million for a Steinway Piano initiative at the Rebecca & John J. Moores School of Music.
Questions About the Event?
David Boggs
Associate Program Manager, Academic Impressions